Honorable Mention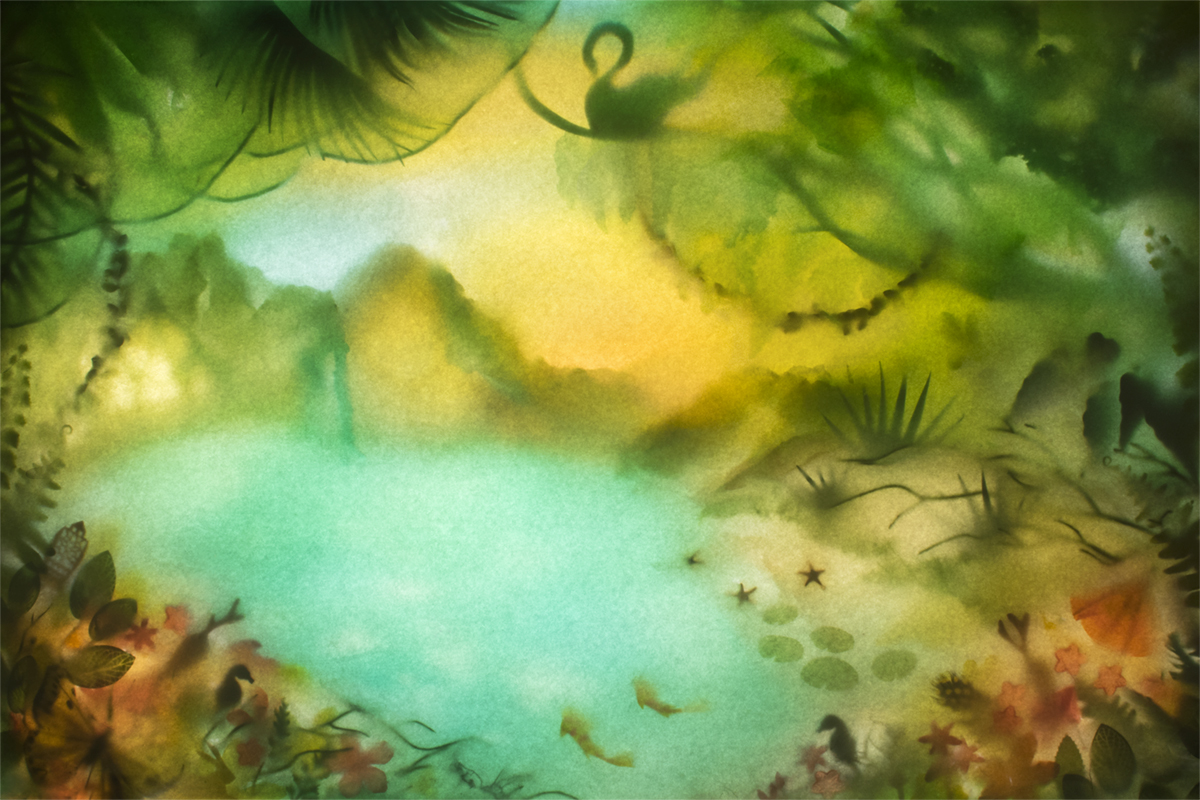 Always Land
DESCRIPTION
"Always Land" was created as a visual representation of a place one can always go to when in need of tranquility. I combined several different techniques to create this piece. First I worked with objects, tissue paper, plants, and drawings to create a tabletop set. I backlit the set and put white paper in front of it. I then photographed what is seen illuminating through the front of the white paper.
AUTHOR
Heidi Clapp-Temple is a photographically based artist currently residing in the Tampa Bay area of Florida with a BFA in Fine Art Photography from Syracuse University. Entwining truth and fiction together she creates visual narratives that explore the complexities of our existence. She often utilizes her visually appealing style to draw the viewer in for a look at the sometimes complicated and darker aspects of life.
Her current work involves a combination of photography and various fine art processes.The first part of her creative process is the creation of tabletops sets for the camera. She makes drawings which she cuts from paper and then adds multiple types of papers, glass, and various objects to the sets. In her studio she puts a sheet of white paper in front of the sets and illuminates them from behind to create scenes seen through the white paper. Working with shadow, light, silhouettes, and reflections she creates a final composition that she photographs.