Honorable Mention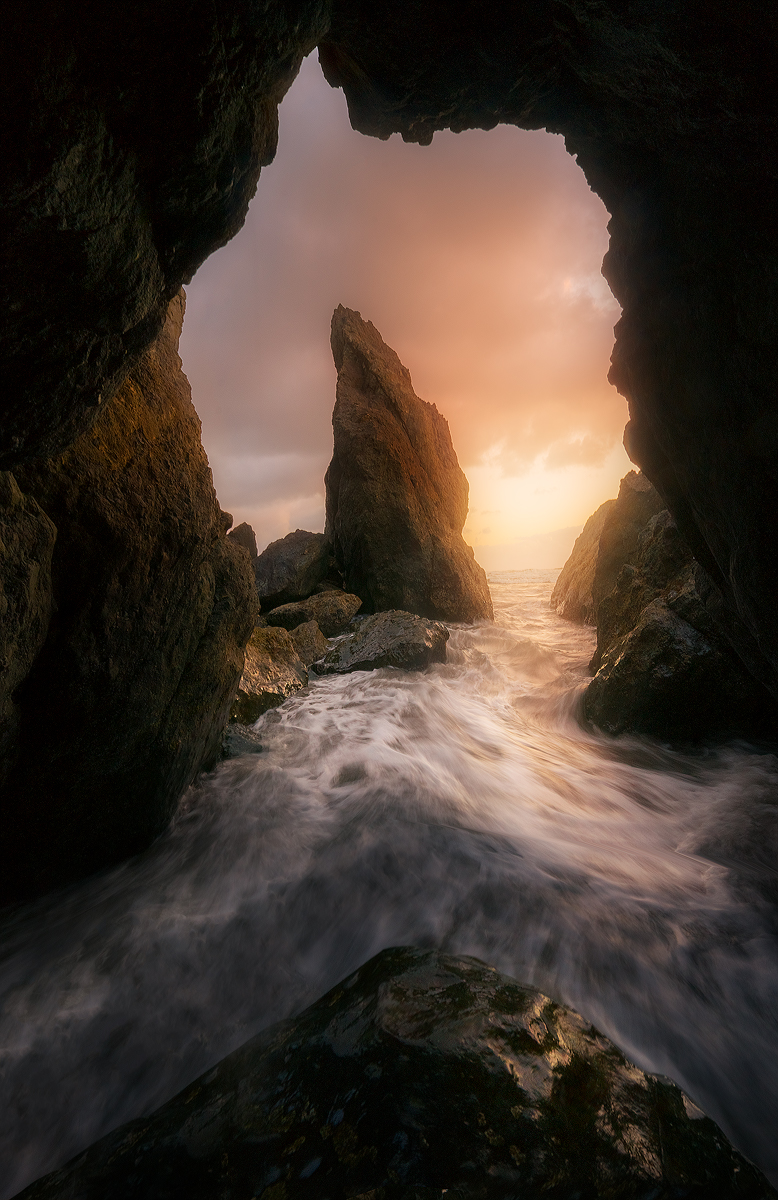 Cave of Waves
DESCRIPTION
"Cave of Waves"
This cave may look big, but trust me, it can barely fit one person. I wedged in between two large rocks, waiting wave after wave for the perfect shape. It was becoming quite obvious that the game was becoming too dangerous.
As the tide roared in, the waves became larger and much more violent and the cave only magnified their strength.
The next half an hour was not unlike a game of chicken. I would wait for a wave to crash and run into the cave, often slipping on small, wet, rocks. There was roughly 3-5 seconds between waves, so there was no time for a tripod. Eventually the entire cave would fill with water with each wave, and that's when I decided to call it quits, and hope that I'd managed to capture a sliver of the wonder I'd seen with my eyes.