Honorable Mention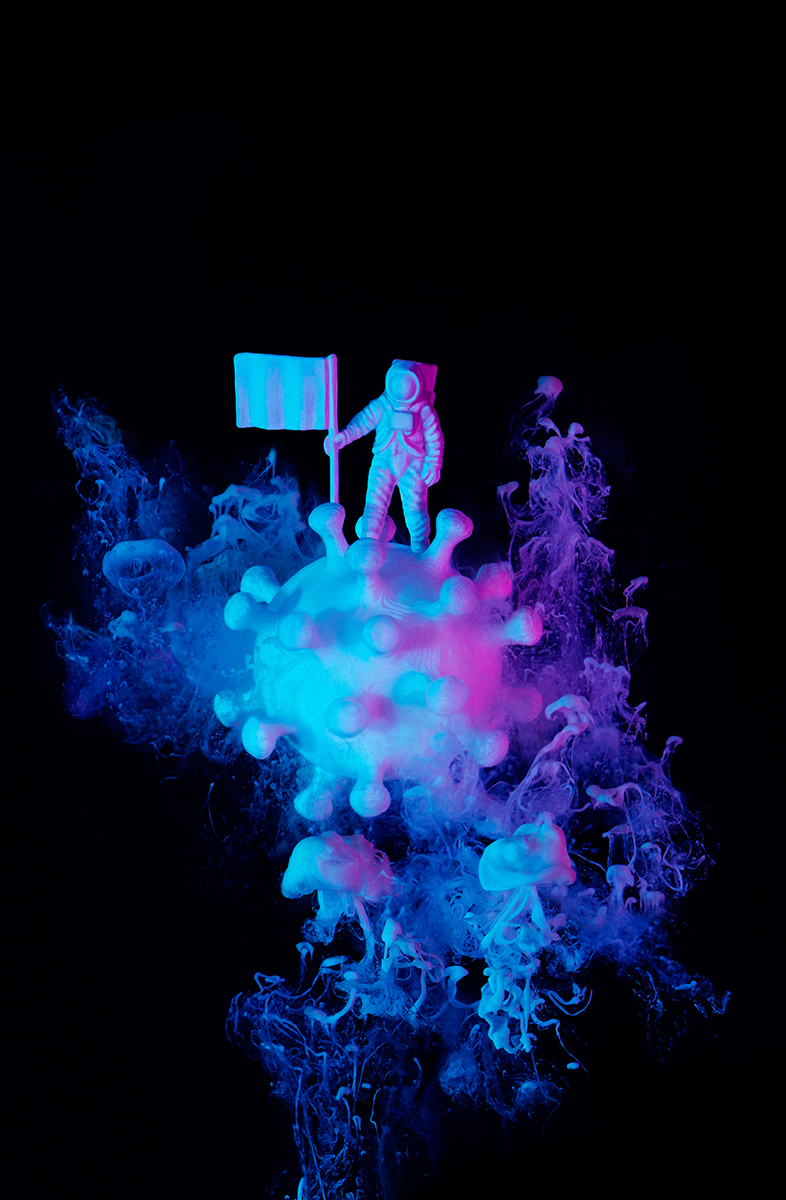 First Contact
DESCRIPTION
This concept is based on the first contact of the coronavirus and patient zero.
These images are not 3d rendered or somekind of computer graphics. All effects were made in real time using condensed milk, an astronaut model on a coronovirus figure printed on a 3d-printer.
AUTHOR
Irina Petrova is an internationally published and award winning photographer and artist. She specializes in wild life micro-photography and science fiction inspired installations organically integrating living and artificial entities. A unique feature of her work is she only uses retro manual focus lenses to share the wonders of the world. She has won a substantial number of awards and prizes, including 3 recent awards in BIFA 2020, winner of FEP Awards 2021 Nature Golden Camera and ND Discovery of the Year in category Nature 2019.