Honorable Mention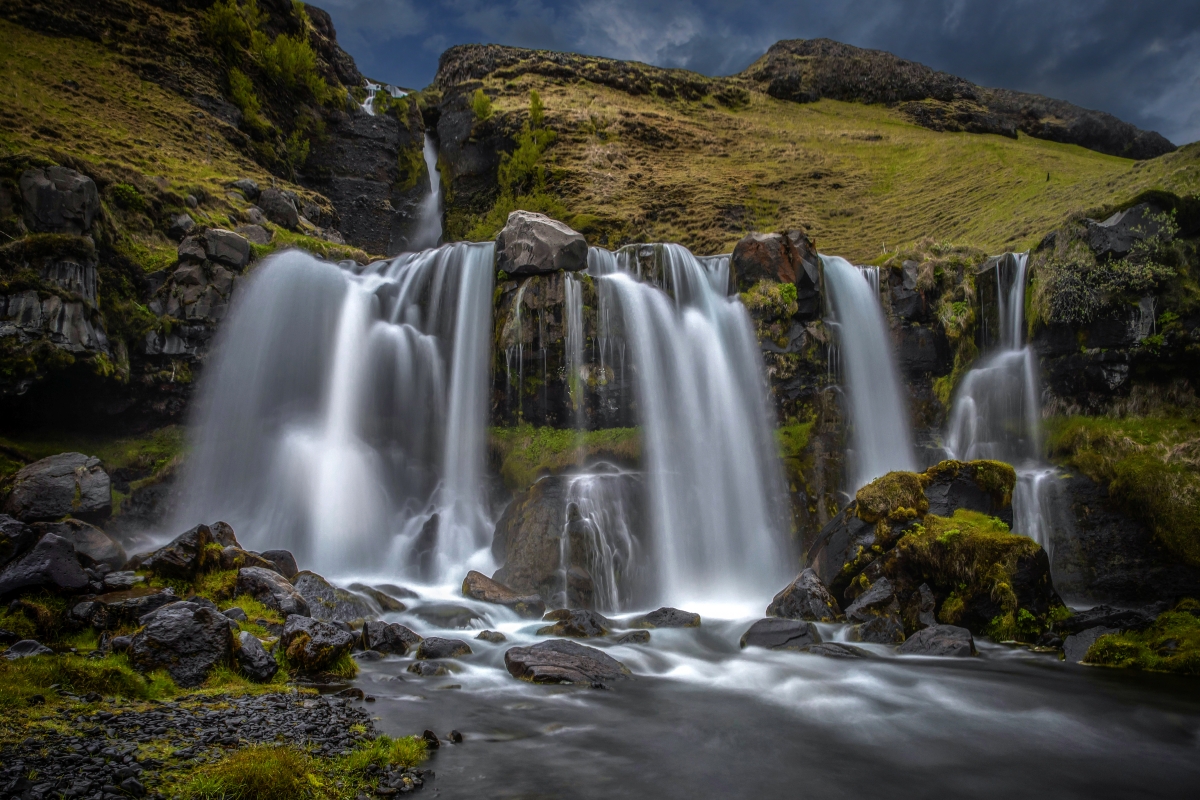 Merkjárfoss
DESCRIPTION
Not very spectacular is this small waterfall in the south of Iceland, also called Gluggafoss. What made this seemingly obscure waterfall unforgettable for us was its inverted four-pointed shape. The upper half of the cliff consists of palagonite or tuff and the lower edge of basalt. The Merkjá River has formed tunnels and grooves through the soft rock and a series of "windows" in the tunnels,
which earned him the (co)name "Gluggafoss."
AUTHOR
Every field of photography has its own charm, challenge and time. Extraordinary photographic ideas and experiments are of particular interest to me. For me, photography is one thing and image editing is another. When both elements fit, it becomes a whole for me; only when both finally harmonize, I am satisfied.
My interests are architecture, especially at night (when it's also the industrial culture of the Ruhr area, I really flourish); people, at work and in individual action, not staged but natural; nature (especially with the macro); my travels (I like to kill two birds with one stone). By the way, I am also magically attracted by colours, which does not mean that I have not created one or the other black and white motif before. Well, actually, for me everything that has any story is worth the trigger!