Honorable Mention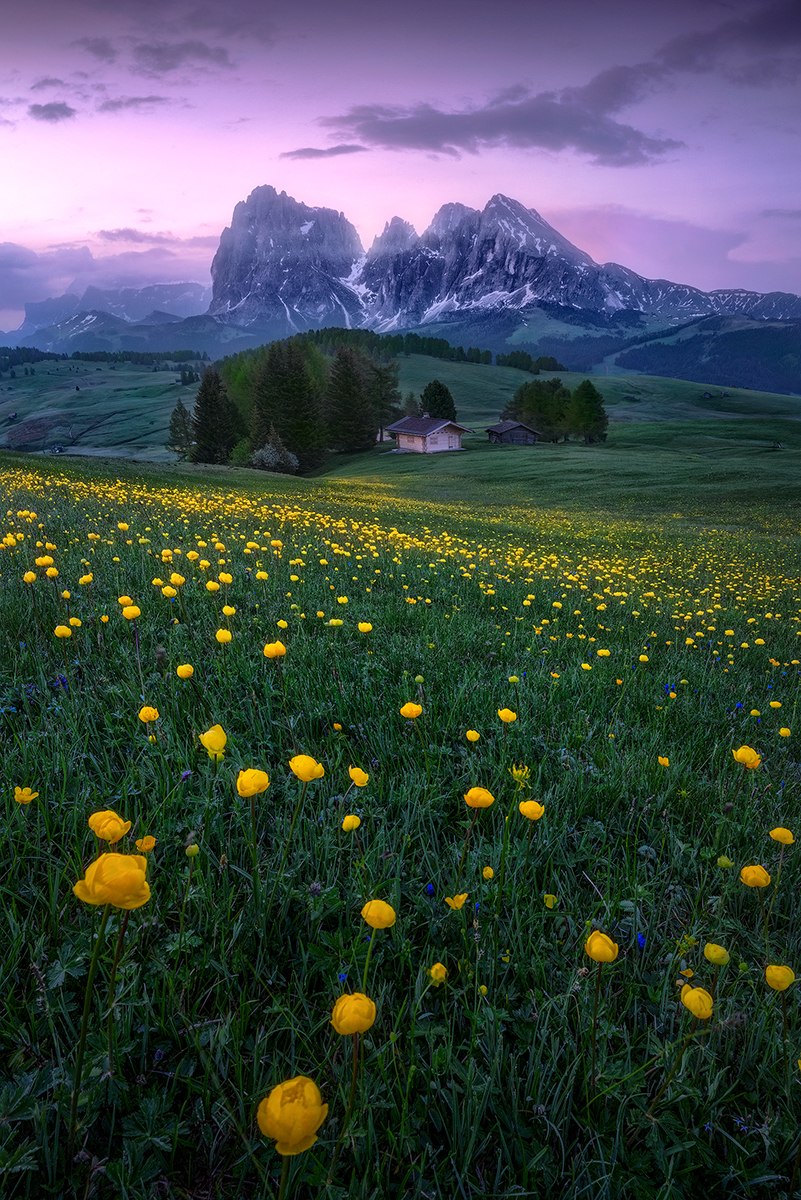 Magenta Riddim | Alpe di Siusi, Italy
DESCRIPTION
I spent close to a month backpacking through Europe in 2018. If you are a landscape photographer, traveling solo and nothing else pleasures you as much, chasing light and compositions can exact a toll on your sleep, general routine, physical endurance, personal safety and inject some travel fatigue. Yet amidst all this tumult, you find unmatched joy in the nature and people you interact with. I did better - I found great gelato, unbelievably savory pasta, access to vivid experiences, lived through survival stories and made friends that'd last a lifetime. Simply put, I found home. It was Italy.
I had only heard stories of pink sunrises and here I was, stuffed with an exotic and massive dinner spread from the night before, in the largest high altitude Alpine meadow, and with my dear friend. I didn't color the skies. This is what it was - a strawberry gelato sunrise.
Shot details: Single exposure, handheld
AUTHOR
I was born and brought up in north-eastern India – a region that was largely isolated from the rest of the country for most of the previous century. I'm currently based out of Bangalore, India and as for my day job, I'm a vice president with a major investment bank and oversee functions ranging from software and data engineering to NLP, machine learning and analytics.
It took much longer for the photography skills in me to take shape. I hail from a time and family where access to internet, need to travel and ownership of a camera were preceded over by other survival essentials. Consequently, it took a while for me to turn technically competent enough to qualify for a camera. For the initial 8 to 9 years of my travels, I strutted around armed with either a hapless single digit megapixel phone camera or a nondescript point-and-shoot. I cringed at the fact that my exploits were so unremarkable that even my family would frown upon them. The moment of inflection and reckoning came in 2017 when I bought my first advanced DSLR. It's been close to three years now and my fascination with the craft has only deepened every day – taking me across most continents and destinations not even on Google Maps. Photography has provided me the balance and perspective that were unbeknownst to me previously – allowing me to grow both as a professional and human being. I evolved from a 'tourist who photographed' to a 'curator of memories'. I specifically focus on landscape and architecture photography since I'm a tad too shy to shoot other living beings. Hampi, the Peruvian Andes and the Raja Ampat islands remain my dream expeditions.