Honorable Mention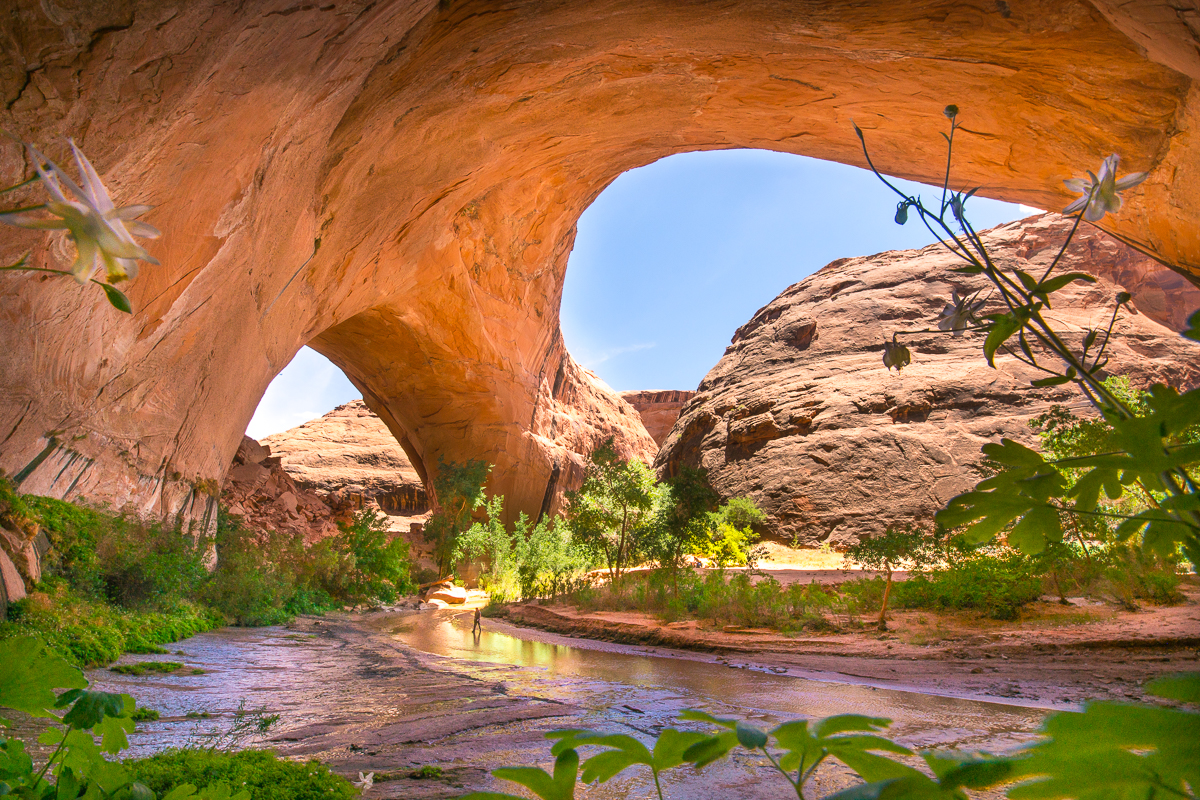 Crossing Coyote Gulch
DESCRIPTION
Overhanging cliffs and flowers frame a hiker crossing a tributary of the Escalante river in Coyote Gulch, Utah. This is certainly one of the most beautiful places I've ever experienced!
There are shots that just happen effortlessly, and then there are ones you have to fight for. Flattening myself down in the mud on a slippery slope I found I could get a worms-eye view of the overhanging cliffs seen through the flowers. It took about an hour of small movements and re-dos and then unexpectedly a hiker moved across the stream in the deep background at the right moment.
AUTHOR
At age five, Morgan had a chance encounter with a cicada on a hot sidewalk grew into a love of nature and visual storytelling. The suburban borderlands of his hometown presented a rich personal experience of natural world often far more layered and interesting pristine, glossy-magazine version.
Morgan is interested in expanding the boundaries of nature & landscape photography, peering into hidden worlds and discovering the beauty in overlooked places. He works in series and layers, seeking out subjects with narrative depth which suggest ancient stories, myths and fairy tales. He creates alternative and site-specific display methods to create an immersive experience.
Morgan works as a cinematographer for feature-length narrative films. The action film Furie (2019) was Vietnam's most successful film. He earned a 'Best Cinematography' award in 2010 for his work on Touch, a family drama set in a Los Angeles nail salon. Other prominent credits include: Level 26 a series for CSI creator Anthony Zuiker; and "Gimme Shelter" (2014) starring Vanessa Hudgens and James Earl Jones.
Before film, he worked as a producer and exhibit developer specializing in interactive science museum exhibitions.
Morgan showed his photographic work in a number of art exhibitions in San Francisco between 1996-2007.
Morgan received a BA in Biology from Harvard College (1994). He had an unofficial minor in photography working under British photographer Chris Killip.