Honorable Mention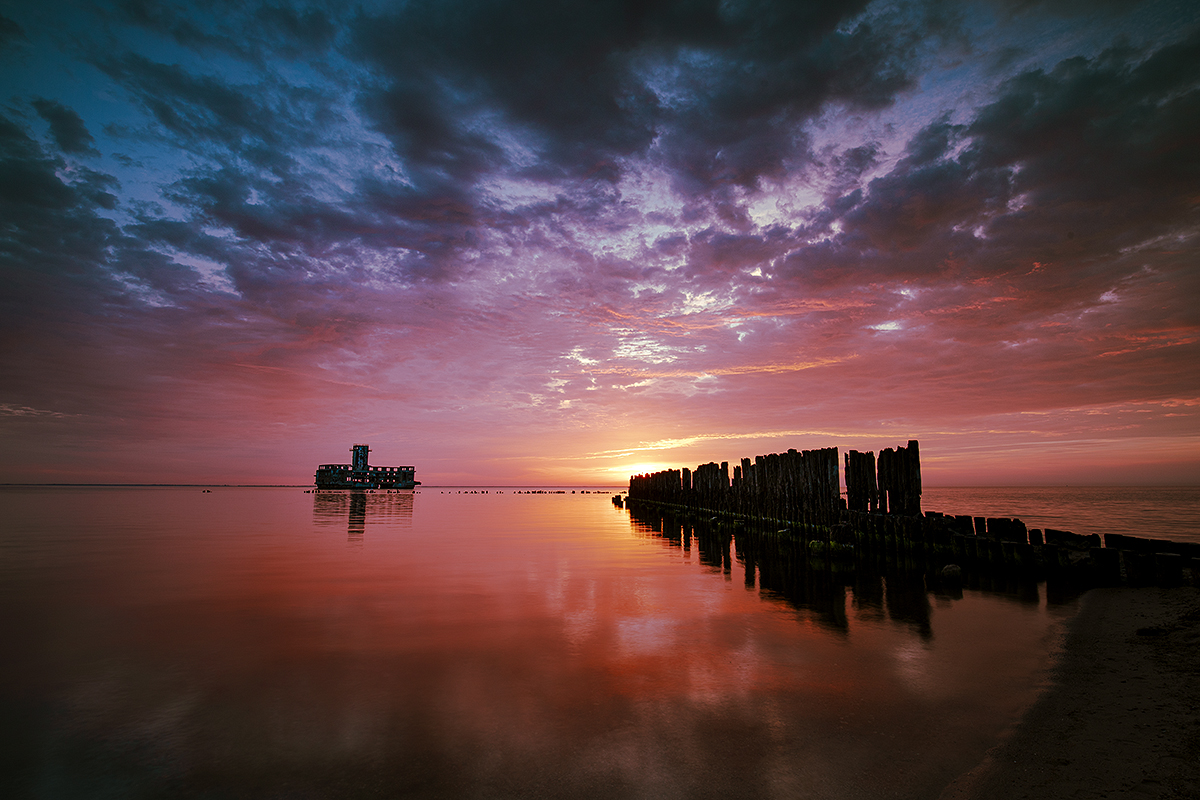 The colors of silence
DESCRIPTION
Hexengrund Torpedo Station in Babie Doły on the Gulf of Gdańsk (Poland).
The photos show the ruins of the German torpedo research facility in the glare of the rising sun. It was a unique sunrise, there was no wind. The sea looked like a calm lake.
AUTHOR
I took myfirst steps in photography in 2007. Back then my husband, thanks to switching to a digital SLR, started to develop his hobby more intensively, and I decided to join him. Due to the fact that I live by the sea, I mainly dealt with the seascape. Photography was a form of spending my spare time, escape from the everyday reality. Then my life priorities caused a ten-year break in shooting. Lockdown made me return to photography in 2020 and I am catching up on a long hiatus. I make my dreams come true: I create underwater stories, transfer viewers to my world through toys, and show architecture seen with my eyes.