Honorable Mention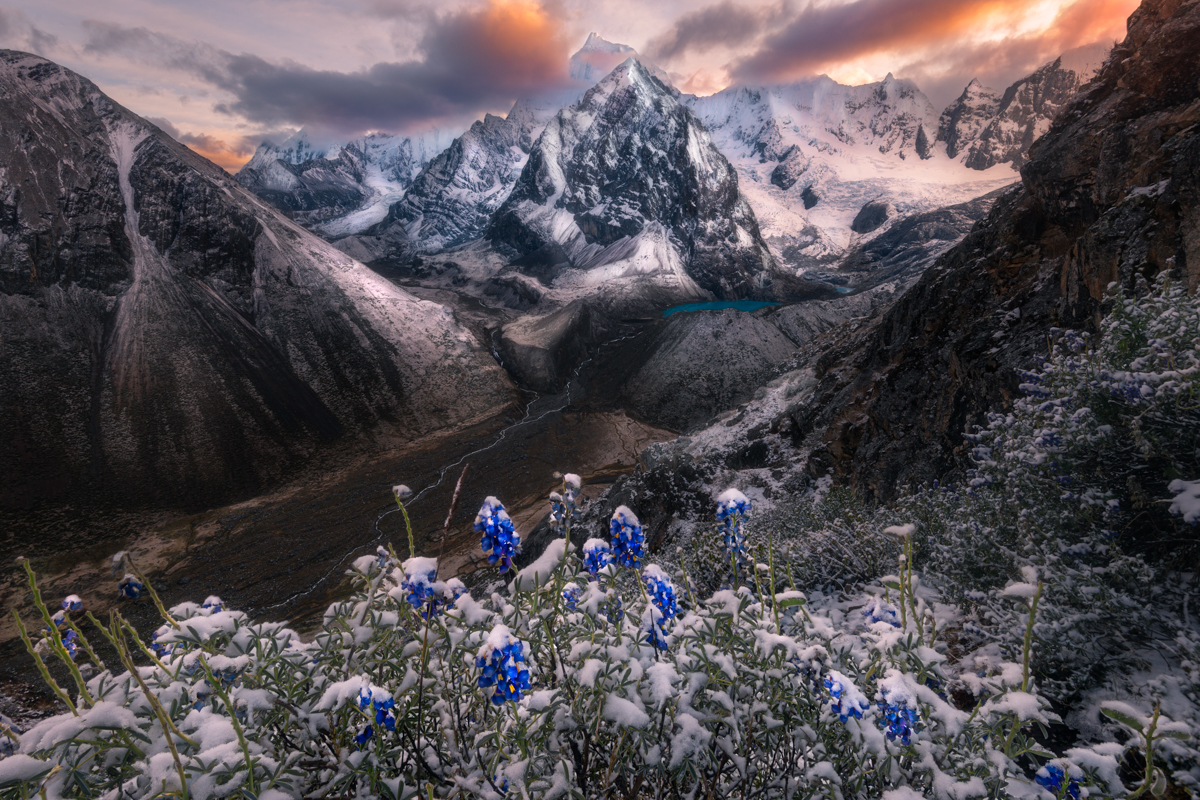 Mother's Blanket
DESCRIPTION
The sun rises to greet a fresh blanket of snow over a mountain valley deep in the Peruvian Andes.
AUTHOR
Matt Fischer is a landscape and wilderness photographer from West Chester, Pennsylvania. He grew up in an environment with a large emphasis on the outdoors, lending credence to his passion for the beautiful, wild and untouched landscapes he photographs.
Matt prides himself not only on the images he captures, but the experiences that precede them. His photography is always secondary to immersing himself in the landscapes he shoots. His favorite places to capture are miles away from civilization, only accessible on foot with what he has in his pack.
Landscape photography is full of polarizing successes and failures as images are often dependent on being in the right place at the right time with the right weather and light. Without a mindset of placing the experience and the landscape first, one can quickly 'burn out' or lose sight of the reasons for making these images in the first place. We enter the wilderness, foregoing the luxuries and comforts of civilization in order to bring ourselves closer to the grandeur of our planet.
The more one puts himself in this position, he starts to understand how small and insignicant his place is in the larger part of society, making himself more apt to value and strive to protect all living things on earth, rather than always putting himself first.
In addition to his passion for capturing the beauty of the world, Matt is passionate about contributing to organizations in their efforts to support and fund climate change research, natural resources, and wildlife protection. Some of these organizations include the Sierra Club and 350.org.