Honorable Mention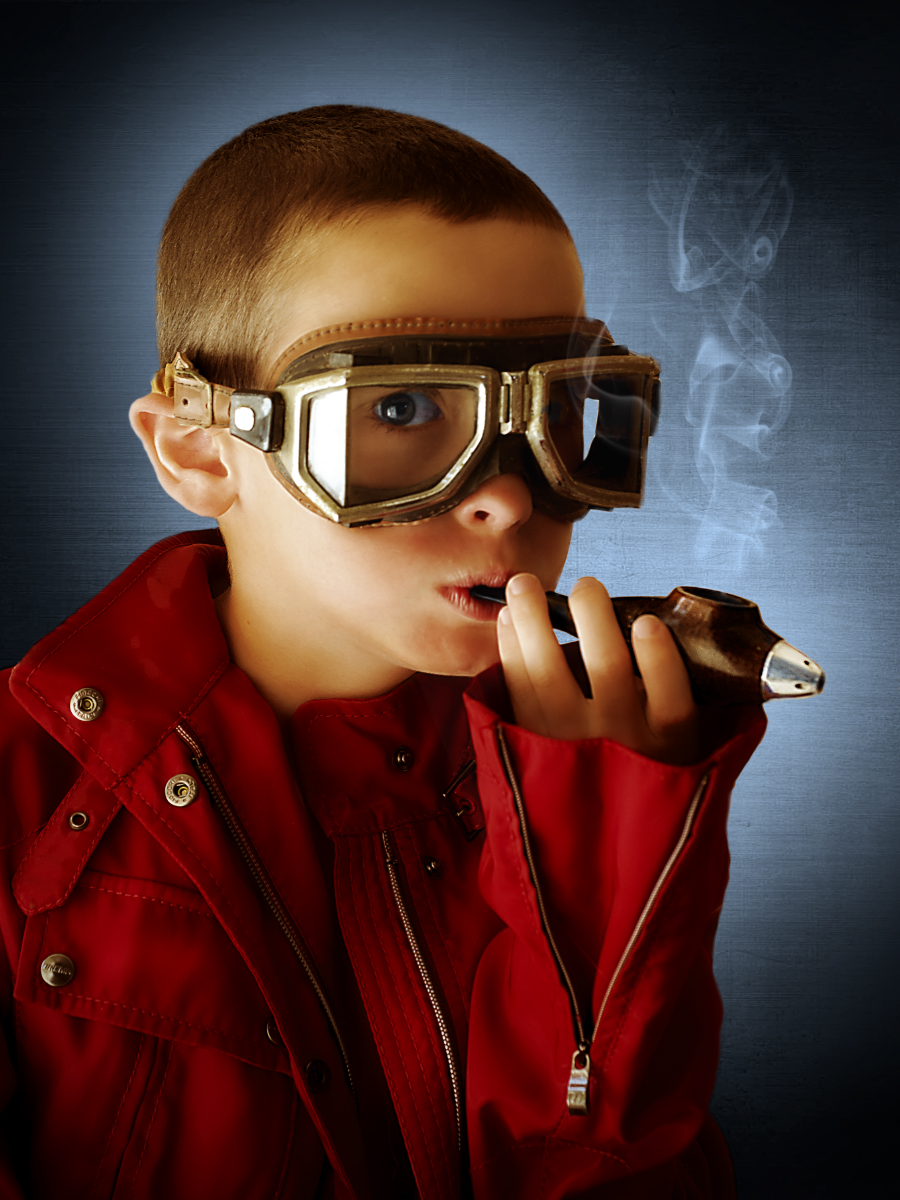 The aviator
AUTHOR
Gabriele Gaspardis was born on November 10, 1968 in Rome.
From a very young age he moved to Umbria, where he studied, worked and still lives.
Always passionate about cinema and photography, he is part of the photographic group "Not In Toulouse" with which he participated in several collective exhibitions, including "Dorotea, gazes on the invisible city" (2009), "Silent Stones" (2010) and " Limen "(2011).
In 2009 he exhibited thematic photos as part of the "Frates de vena" exhibition, in Assisi (Pg), dedicated to the works of monks in medieval hydraulic knowledge.
In 2010 he participated in the exhibition "Dragons, rulers and basilisks" in Todi (Pg), dedicated to the history and iconography of fantastic creatures in the Tuderte territory.
In 2010, he collaborated with and for "Twistival", an event sponsored by Queen Rania of Jordan created for the purpose of raising funds for third world schools, with a photograph selected by the National Geographic magazine, whose editor has also been selected for publication two photos of Castelluccio di Norcia.
In 2014 he exhibited in Terni, at Palazzo Primavera, the personal "Confini".
Thanks to his work he has visited several foreign countries in Europe and in the world. Malaysia and India emotionally involved him, a country from which, in 2015, he collected the images for the exhibition "Passage to India".
In 2016 he presented the anthological solo show "Narraistanti" in Arcidosso (Gr) as part of the "Narrastorie" festival, organized by the singer and theater artist Simone Cristicchi.
In 2017 he curated the photographic exhibition "Si Billino!" at the CAOS (Centro Arti Opificio Siri) in Terni, national collective exhibition dedicated to the fundraising for Castelluccio di Norcia and its plateau, as part of the Rifiorita event.
In 2019 he held a conference on art photography during the "Imagination Festival" event in Gubbio.