Honorable Mention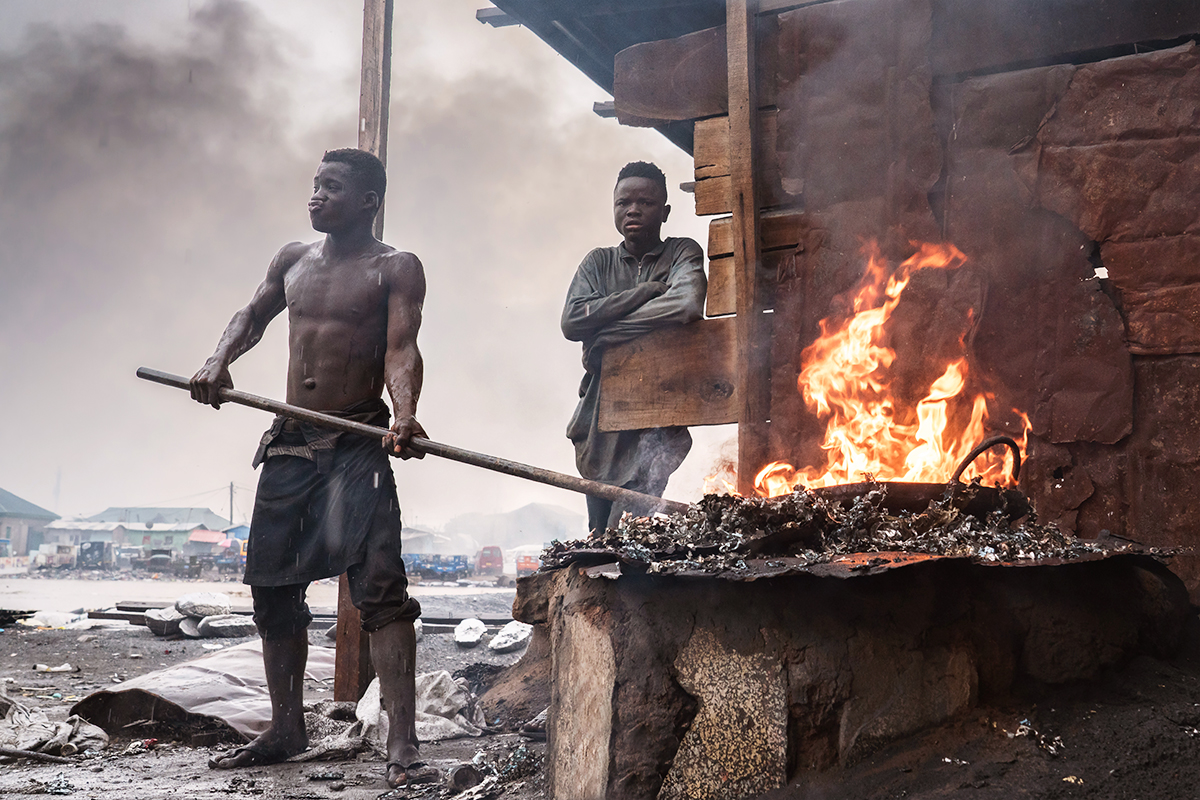 Fire and Rain
DESCRIPTION
Working in the rain, an urban miner uses open pit fire to melt air conditioner condenser fins into molten metals at Agbogbloshie, Ghana.
The recovered aluminium is mainly used for making cookware in Ghana.
Materials such as soda cans, discarded air conditioners, and radiators found in the waste stream are melted and used to make cooking pots. This helps to feed millions of people in Ghana.
AUTHOR
Muntaka Chasant is a researcher and a professional documentary photographer based in Accra, Ghana. His research interests straddle human geography and environmental sociology.
https://www.muntaka.com