Honorable Mention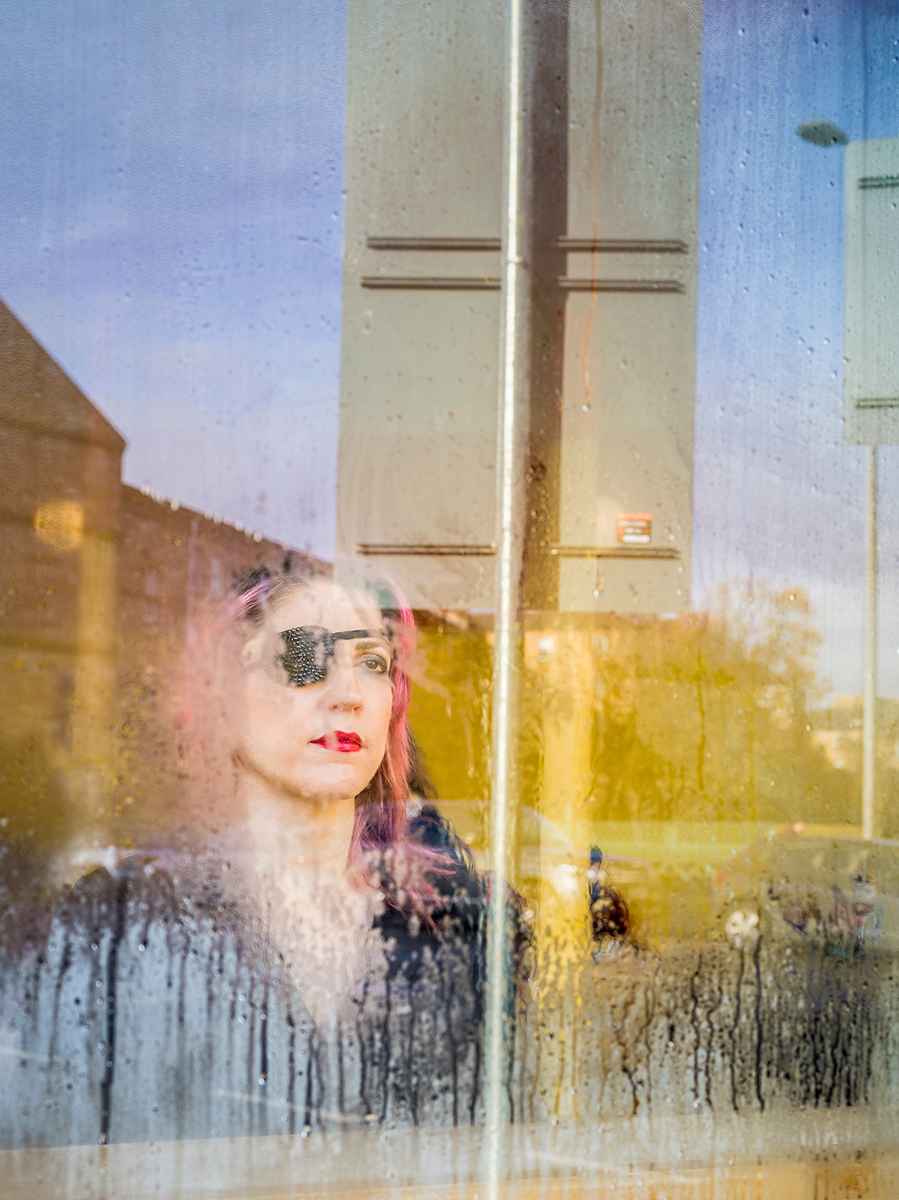 aye
DESCRIPTION
The inspiration for 'aye' was based on a feeling while passing through the city of Glasgow in 2019. Memories were appearing from 40 years ago of my hometown Dortmund, Germany.
My own past lay in front of me, one that I had never documented.
'aye' tells of personal encounters with people who live in Glasgow. By experiencing stories with them, I recognize my own story more clearly. By focusing on the people, I tell my own story. Parallels to my socialization are emerging. I creep through the social housing of the suburbs again and again and find myself standing before my childhoods front door. I encounter things, places and people I once ran away from in fear of becoming 'like them'.
Today I speak their language and see that I am carved from the same wood. These are my kin. I meet my past and allow things to happen, take them with me.
'aye' replaces any gap in this language and not only means 'yes' or 'what?' but also shows consent - exactly what I find in this city. The people I portray and the stories I hear serve as a projection surface to my own history.
This portrait shows a blind singer from Glasgow.
AUTHOR
Jörg Meier *born 1970 in Dortmund, lives in Iserlohn, Germany
1993 – 1994 Civilian service, Centre for Deaf Culture, Dortmund
from 1996 Freelance author for various magazines
1996 – 2005 Active as DJ
1996 – 2000 Text & Online Editing @ VISIONS Publishing House
2000 – 2004 University of Dortmund, Special Education, English Studies
2004 – 2011 Applied Sciences & Arts, Dortmund > Communication Design Photography
2011 Diploma Cairo, Egypt, publication of the book 'Ruhe im Sturm'
2009 – 2017 Head of photo editorial department LUUPS Publishing House, Dortmund
2011 – 2018 Art Direction LUUPS Publishing House, Dortmund
from 2013 Voluntary refugee work & prison work
2013 Foundation of the photographer collective 'position13'
2015 Foundation 'Selfiegrafen' for cultural and political education
from 2017 Lectureships and lecturing positions in institutions of the cultural training
2017 Project Prize of the State of NRW Child & Youth Culture State for the project 'Under my skin'
2018 Dieter Baacke Prize Category 'Intercultural & International Projects' Media Education Prize