Honorable Mention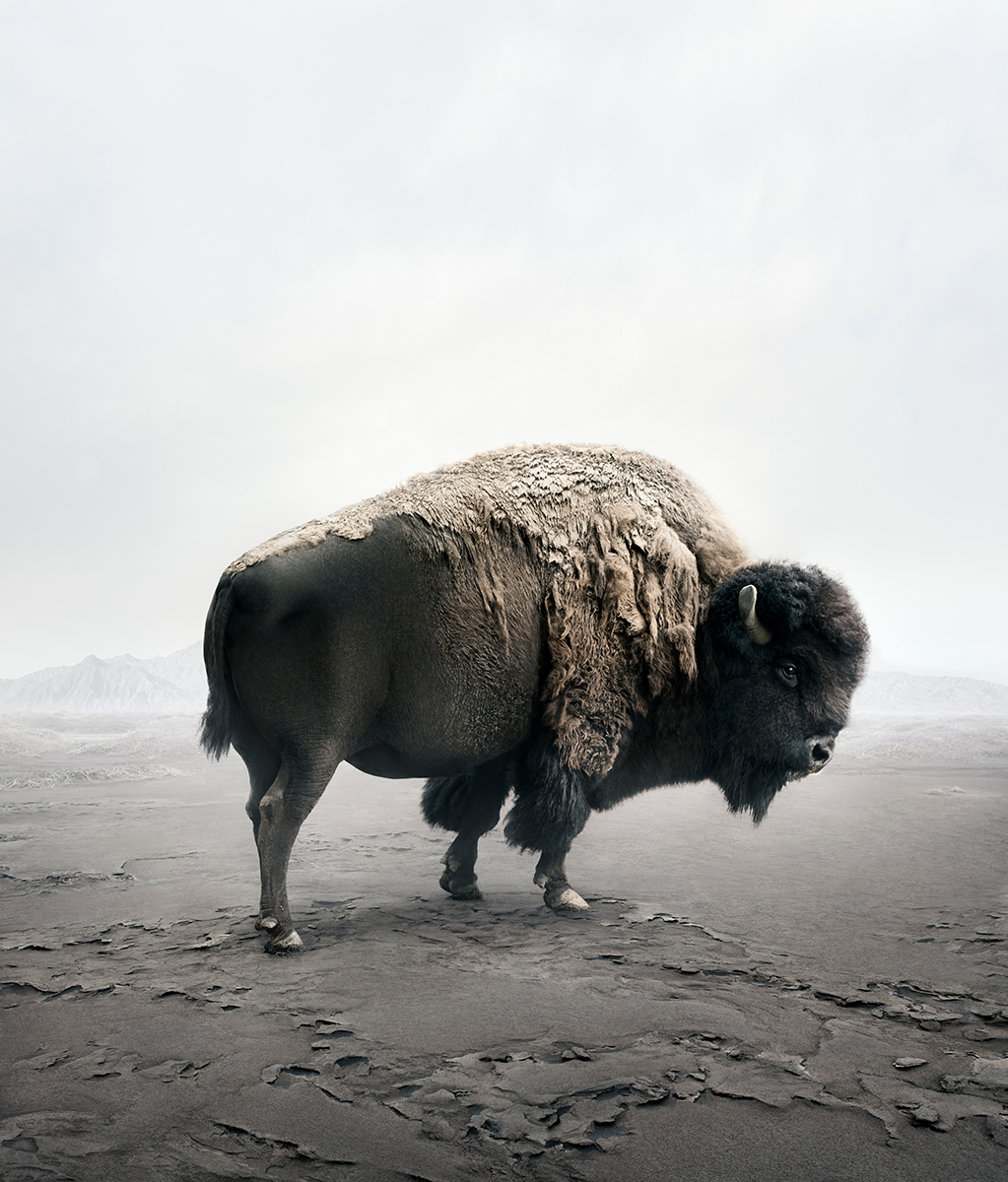 Be Here Bison
DESCRIPTION
In the series, Meditations, Zilberberg creates animal montages as an expression of self-therapy. As an urbanite, functioning day-to-day in a fast-paced, built environment can be emotionally unsettling. The artist regrounds herself in the sense of calm issued by these animals. These creatures reinstate a presence, a tranquility, and a grander perspective. The works are an amalgam of many photographs from different locations around the world, put together seamlessly by the artist in post-production. Their minimal aesthetic is metaphorical of striving for simplicity. Rather than ruminating on the past, or hypothesizing the future, Zilberberg's works invite a meditative state, encouraging the viewer to stay still and find happiness in the moment.
AUTHOR
Alice Zilberberg is an award-winning Fine-Art Photographer. She was born in Tallinn, Estonia, raised in Israel, and is now based in Toronto, Canada. Since graduating from Ryerson University's Photography program, she has been on a mission to share and inspire creativity. Her work has been displayed in galleries, publications, auction houses, and collections internationally.
Zilberberg merges traditional photography and computer illustration, creating images that bridge the platforms of photography and painting. Her work marries reality and fantasy, echoing elements of surrealism and baroque art. Using photo-manipulation metaphorically, her images explore themes such as female power, the natural environment, personal identity, and the human condition.