Honorable Mention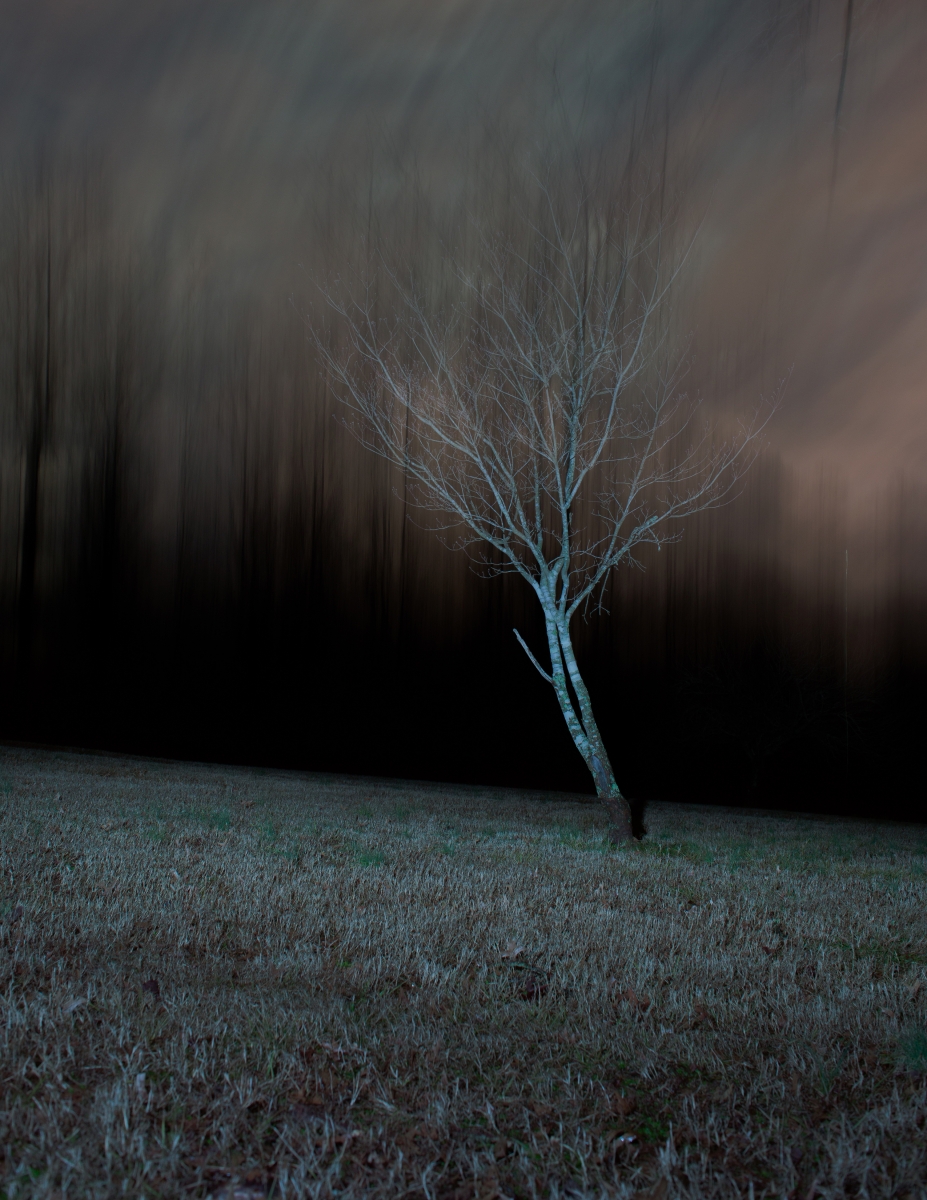 Presence
DESCRIPTION
'Presence' is an event that will always stick out to me like a tree in the middle of the mist, because that literally is so! Honestly, this style of photography was at first an accident. I was trying to figure out a way to photograph this beautiful tree & scene. During one of my last exposures, the heavy camera started tilting down on the tripod on its own & my flash went off by accident. I wanted to go again for another simple long exposure, but then I checked the image... it was magnificent, to say the least. This picture always moves me whenever I see it, again & again. It's a reminder of where I was at in life. There was a time before 'Presence' & after 'Presence'. I need not go into further detail about that.
I think this photograph represents exactly what I want to do with photography. I don't want to take political images. I don't want to change the world. I want to tell the truth. And if doing so sparks someone to do good with their lives, then so be it. A photograph can tell a lie, you see it plentyful. Expect a photograph can hide the truth from plain sight. I just hope that my photographs can reveal the underlying truth behind things.
AUTHOR
I'll save you all the boring details about where & when I was born. What I should really be telling you is - why am I a photographer? Why photographs & not something else? I think it's always been a pursuit of the passion. It wasn't a conscious pursuit until I started created images in a style that is representational of my photographic identity. It's hard to describe why I'm creating photographs exactly. It's definitely not to change the world. It's not political. I'm not trying to choose sides here. A photograph consists of both light & shadow. You need both, to tell the truth. And that's exactly what I'm here for; to send a message of truth. Perhaps someone may look at one of my photographs & it may give them a spark; a spark to do good out there. To tell their truth. But who knows? I'm not the audience. I'm not mother nature. I just capture the experiences, so they don't get lost.
There was a moment that sparked me so sincerely. You'll see it in my submissions. It's a photograph of a tree. Sometimes an event sticks out to you like a tree in the mist. For me, that event was literally encountering this tree. I call this tree 'Presence'. There was a time before & after 'Presence'.