Honorable Mention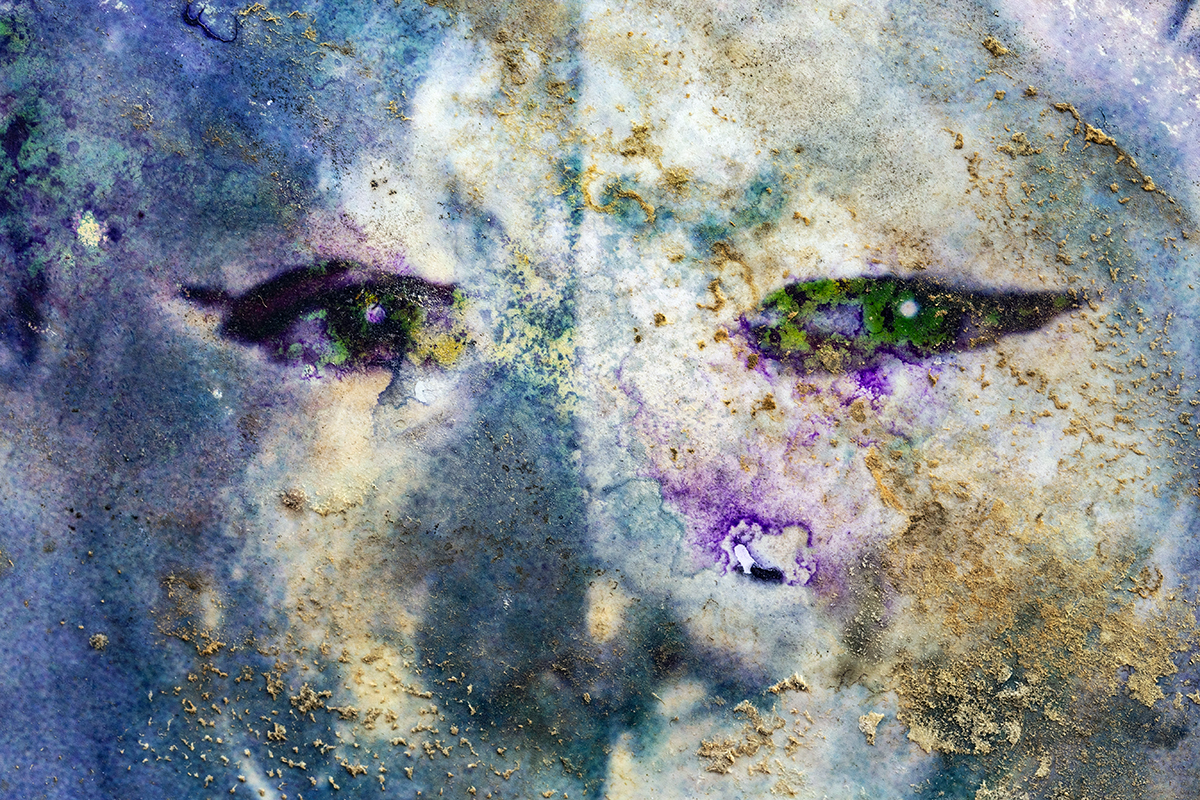 Photography is magic!
DESCRIPTION
Something very unusual happened to me recently! While cleaning the basement, I came across a large cardboard package containing my photos from the series Masks, which I exhibited 18 years ago (2004). Since they were packed and stored in the basement after the exhibition, I haven't moved them from there and I forgot about them. Later, there were shelves with jars of flowers that overwintered in the house. There was also occasional watering, and apparently a leak on the aforementioned cardboard package. I opened that package today. More or less, all the photos survived, except for this one, which was on the very edge of the cardboard, on which water occasionally dripped. As these photos were made with chemistry on photographic paper - there was a chemical reaction. My initial dismay at the state of forgotten photos was replaced by a new zeal to create. The Universe must have wanted it that way! This photo experienced its reincarnation!
AUTHOR
Maja Strgar Kurecic is a fine art photographer and an Associate Professor of photography at the Faculty of Graphic Arts, University of Zagreb, Croatia. She has been involved in photography for over 25 years. At the beginning of her career, Maja engaged mostly in advertising and reportage photography. The last few years she devoted to projects that fall within the field of abstract photography. She earned international recognition for her recent projects Other Worlds and Escape Landscapes that won many international awards (Winner in Abstract category at the 12th Julia Margaret Cameron Award 2018, the 1st place and Gold Star Award in Fine Art: Abstract Category at the ND Photography Awards 2019, Abstract Photographer Of The Year at the Minimalist Photography Awards 2019, etc.) Last year she started to work on a new project Floating Garden combining her two favorite motives: nature and abstraction.