Honorable Mention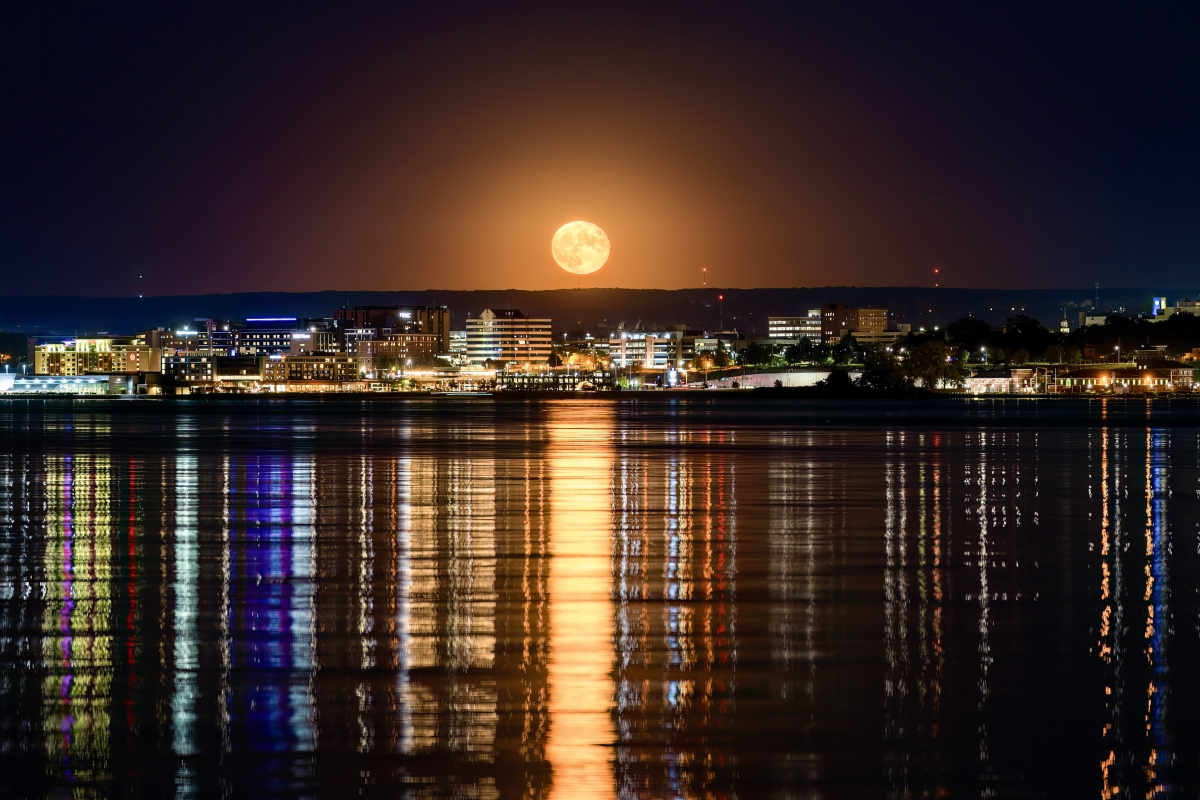 Full Moonrise Lake Erie Reflection
DESCRIPTION
August's beautiful and bright full moon rising over the Erie, Pennsylvania city skyline with a shimmering reflection across Lake Erie.
AUTHOR
Darla is a fine art, nature and wildlife photographer based in Erie, Pennsylvania. She was born and raised in a rural area where she spent a lot of time exploring nature. Her passion for photography and the images she creates are expressions of her love for nature and wildlife.
Her enthusiasm for photography began with a love of the outdoors. Being surrounded by nature always feels calming and meaningful.
Darla began pursuing this passion in 2016 and launched her professional photography career in 2018. She has published an annual wall calendar titled "Beauty in Nature" (2021 & 2022), featuring images from Presque Isle State Park and the Erie area. She's also a successful Third Party Security Risk Manager for a local insurance company.
Darla's special aptitude for discovering beauty is achieved by connecting nature and animals with light. Her work has awakened others to share in her passion for photography and develop an appreciation of all beauty in nature.