Honorable Mention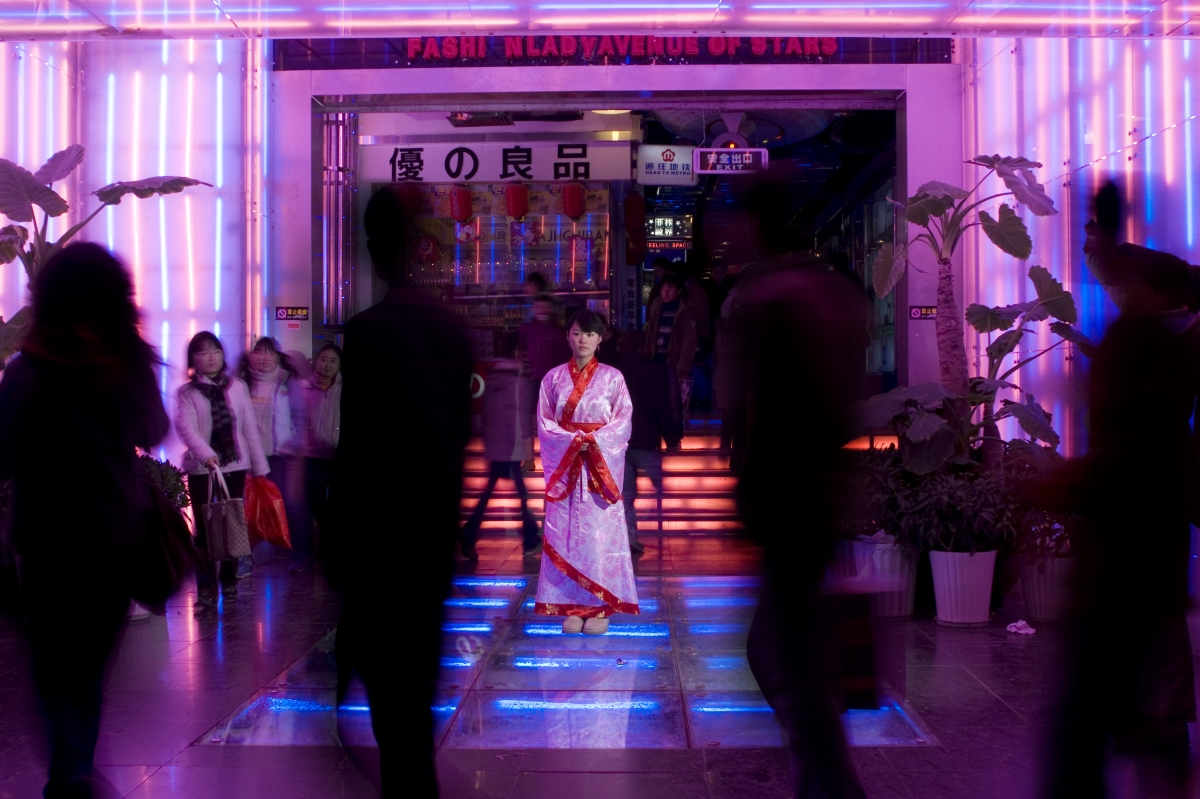 SEARCHING FOR HAN
DESCRIPTION
The Chinese people have always attached great importance to clothing and clothing, and the name "Huaxia" is its own beautiful clothes. To one thousand, undressing big sleeves, the official class clothing, combined with the tradition of grooming, hairdo, constitute the unique scenery of millennia-old Chinese nation, has become an important symbol of the classical Chinese civilization in appearance! Classical China is endowed with the reputation of "the ancient land of clothes"!
Nanjing, as the ancient civilization of the six dynasties, the theme is through the ancient women's eyes that wanted to see the great changes in the ancient city of Nanjing. In Xin Jie Kou underground mall Laidi, which is the symbol of the "new" business prosperity, traffic development, and the "old" of the ancients, old clothes, think about the huge contrast between them. This Han dynasty woman's search for the Han dynasty, in such a modern change, and she also seems to see the Han dynasty's prosperity extended to today.
AUTHOR
I am a photographer and a photography educator. I focus on documentary photography, as well as photographic projects themed around culture and identity. I got a BFA degree from Nanjing Normal University. Then I worked in an art college as a teacher of photography. Now, I got a master's degree from Savannah College of Art and Design. My major has always been photography.