Honorable Mention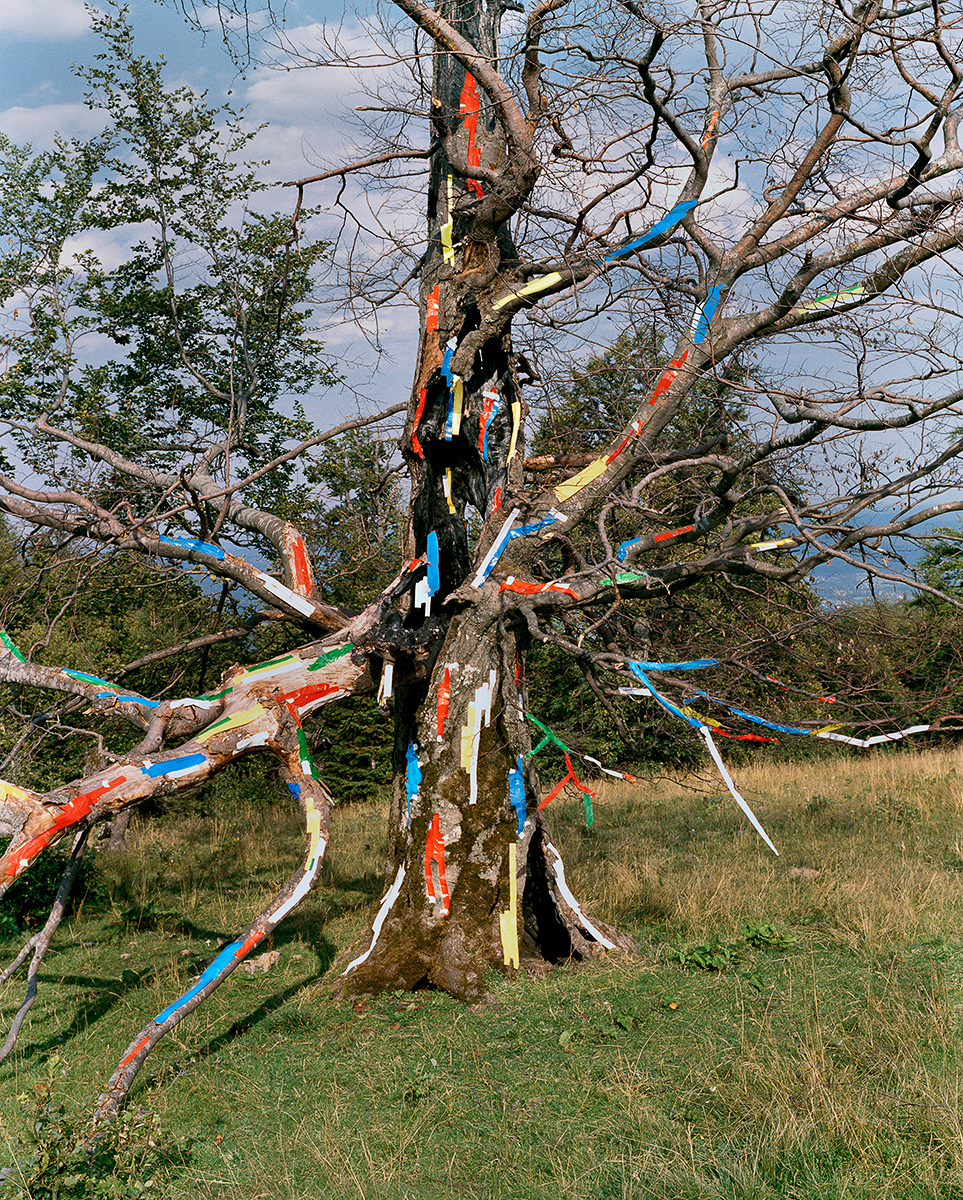 Slightly Altered
DESCRIPTION
Working on 'Slightly Altered' project artistic duo Synchrodogs went into a several month trip
across Carpathian Mountains to discover how far people managed to intrude into the
territories that were meant to be wild. The project is about interdependency of humans and
nature and the new ways the Earth begins to look as a result of our interventions into the
environmental processes.
Witnessing human intrusions into nature, Synchrodogs have started reflecting upon
how much we, like all life, both alter our environment and are altered by it. Creating
installations meant to live for a single day and photographing them before they decay,
Synchrodogs' images preserve vistas that are—sadly—likely to be irrevocably altered by the
next generation.
An abstract reflection on human exploitation of nature, the project is also a visual
message about the importance of education - not the one about numerical or verbal literacy,
but the one that teaches us to appreciate nature and to live our lives with awareness,
responsibility, and care.
AUTHOR
Synchrodogs is a duo of photographers and art directors from Ukraine - Tania Shcheglova (b.1989) and Roman Noven (b.1984) working together since 2008.
Tania graduated from Information technology department of Ivano-Frankivsk national technical university of oil and gas in 2011, Roman graduated from Lutsk National Technical University in 2006. Both photographers are self-taught, currently residing in Ukraine. Artistic duo is represented by Stieglitz19 gallery in Antwerpen and Galleri Urbane in Dallas.
Their artworks were published in many magazines like Esquire, Numero, The Wall Street Journal, Purple Fashion, Vogue, Harpers Bazaar, L'Officiel, Odda, Liberation magazine, Sueddeutsche Zeitung, Vice, Metal, TUSH, Dust, Vision, Another, Oyster, Duel, Jalouse, shot Femen activists for Dazed and Confused, published on the covers of British Journal of Photography (UK), Vogue (Ukraine), Stylist (France), Impression (USA), TUSH, Neon, Zeit Campus magazine (Germany), S magazine, shot Mark Zuckerberg for Afisha magazine cover (Russia) etc.
In 2013 Synchrodogs published their first big monograph called Byzantine with Norwegian publisher Editions du Lic.
In 2020 Synchrodogs' second book Fashion Eye of Ukraine was published by Louis Vuitton.