Honorable Mention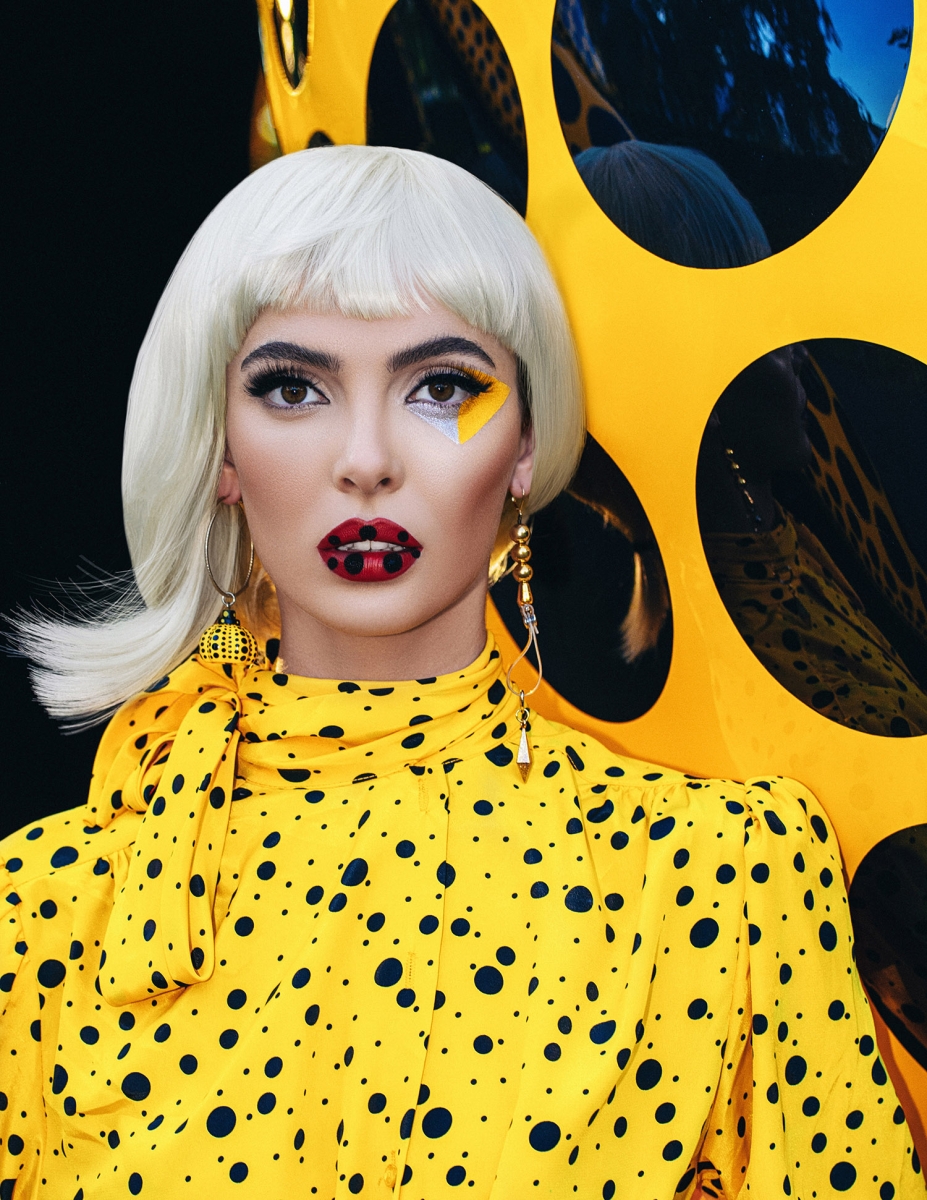 Yayoi Kusama X Botanic Garden of New York-Dancing Pumpkin-2
DESCRIPTION
As a legend in contemporary artist, Yayoi Kusama has been acknowledged as one of the most important living artists in world. The exhibition of Yayoi Kusama X Botanic Garden of New York (NYBG), titled as Cosmic Nature, "reveals her lifelong fascination with the natural world, beginning with her childhood spent in the greenhouses and fields of her family's seed nursery. Her artistic concepts of obliteration, infinity, and eternity are inspired by her intimate engagement with the colors, patterns, and life cycles of plants and flowers" (cited from the official website of NYBG).
In this fashion photo project, we selected most famous installation of Kusama, named "Dancing Pumpkin (yellow)" as the photo prop. We are aimed to extend Kusama's concepts on our nature from art installations to fashion.
AUTHOR
Frank Zhang is an award-winning photographer, film producer, physicist, and entrepreneur based in New York. He directed, and shot photos and videos for many international brands and magazines, including Tiffany & Co., Fashion Magazine Cosmopolitan, L'Officiel, Oreo, NBA Arena, the Korean Times, and more.
His works have been collected and exhibited in many galleries all over the world, including democrat.com.br in Brazil, Vanities Gallery in Paris, Glasgow Gallery of Photography in Scotland, The Holy Art of London, Six Summit Gallery at New York, and the biggest online art platform-artsy.net. In addition, he won awards in 15+ international photography competitions, including Fine Art Photography Awards (FAPA), Tokyo International Foto Awards (TIFA), and Siena Creative Awards 2022.
He obtained his Ph.D. in Physics. Currently he is dedicated to commercial photography, optics, and cryptocurrency technology. Before that, he worked as a scientist for University of Massachusetts Amherst and National Institute of Standards and Technology (NIST) in Maryland on nano optics.