Honorable Mention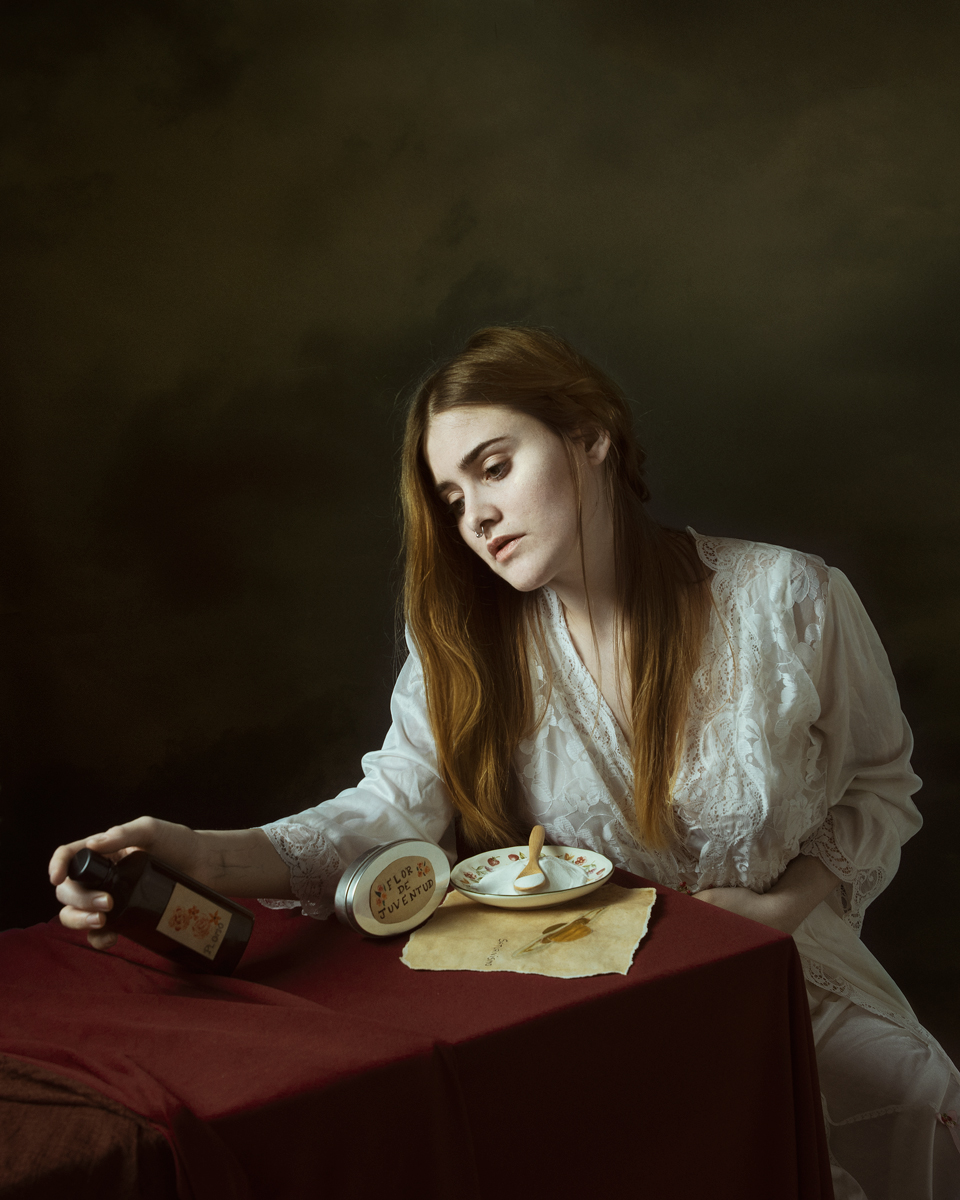 Albayalde
DESCRIPTION
This image is narrative and every detail that appears is important for the story told.
Albayalde: Lead carbonate, white in color, used in paint.
In his time he poisoned painters and industrial workers, women seeking beauty remedies.
In Rembrandt's time the Dutch adopted a third and disgusting ingredient, manure. In order to produce not only the heat to evaporate acid, but also the carbon dioxide that would transform the substance into lead acetate into simple lead carbonate.
'Flower of youth' was a makeup used by women to make their appearance whiter, white lead was used in different cosmetics such as creams and makeup.
These women first got sick (small blue marks formed on their wrists)
And later they died from lead poisoning, the disease was called 'saturnism' because lead is traditionally associated with the planet Saturn.
AUTHOR
Sandra Montesinos (1989, Barcelona),
She is a visual artist, conceptual self-portrait, and retoucher.
His work is intimate, introspective and at times of social critical thought. Also giving importance to the visual part creates images that visually impact, excite and trap the viewer.