Honorable Mention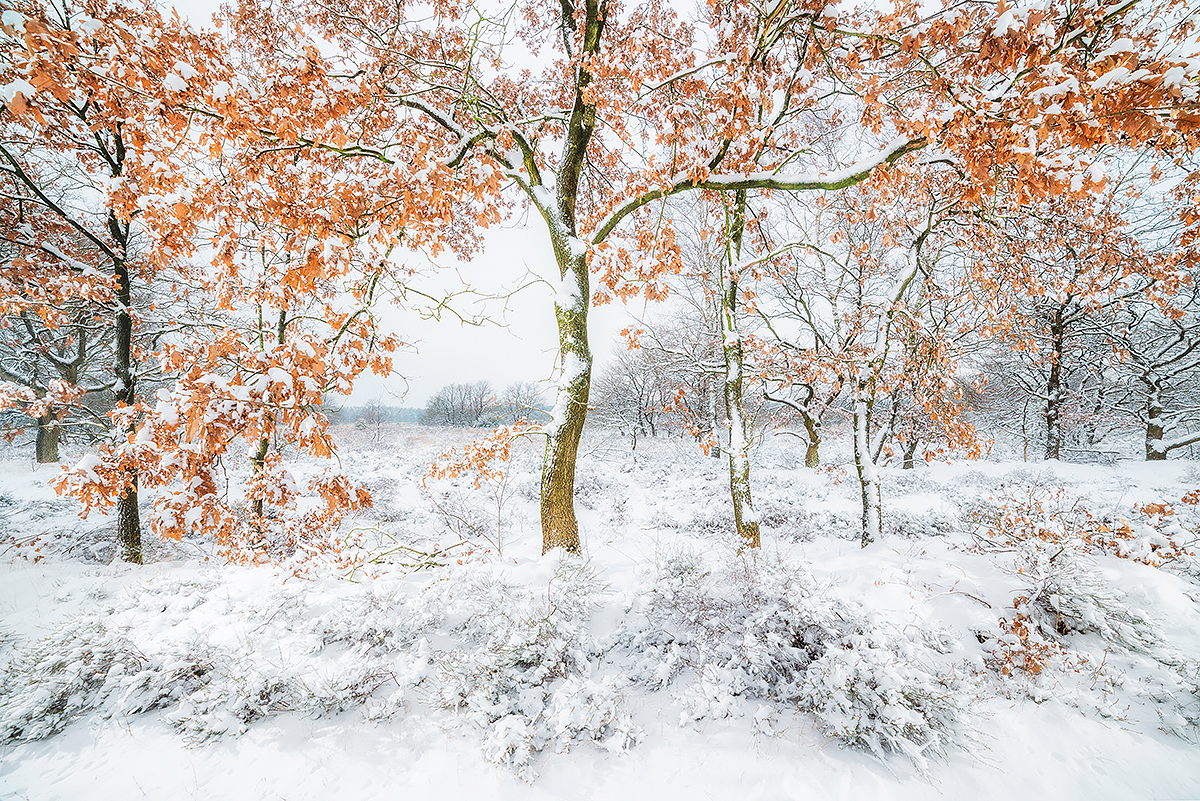 Autumn winter
DESCRIPTION
It was a freezing cold winter day in The Netherlands on January the 23th of the year 2019. There was a lot of snowfall and the temperature was between 6 and 10 degrees below zero. While walking on the footpath between the fields of heather I saw this beautiful oak tree being still full of autumn leaves. This would make an original photo! I placed two flashlights on the right and on the left of the tree, so that the light would penetrate the autumn leaves, making the tree glowing and to accentuate the colours. The tree has a beautiful winding trunk and it just made me think of the tree of life... but with dying leaves. And that was what made the setting so beautiful.
The photo is taken with a 14mm wide angle lens.
AUTHOR
Jacob-Carl Pauw (1990) is a professional, Dutch photographer. Although he started within the broadest spectrum of nature photography in 2006, he's focusing more on landscape photography since 2017. From that period onward he suddenly began to develop a great fascination for trees and mystery. Besides making use of ideal weather conditions he began combining natural light with artificial light, in order to create unique photographs and with that a complete new style of his own.