1st Place winner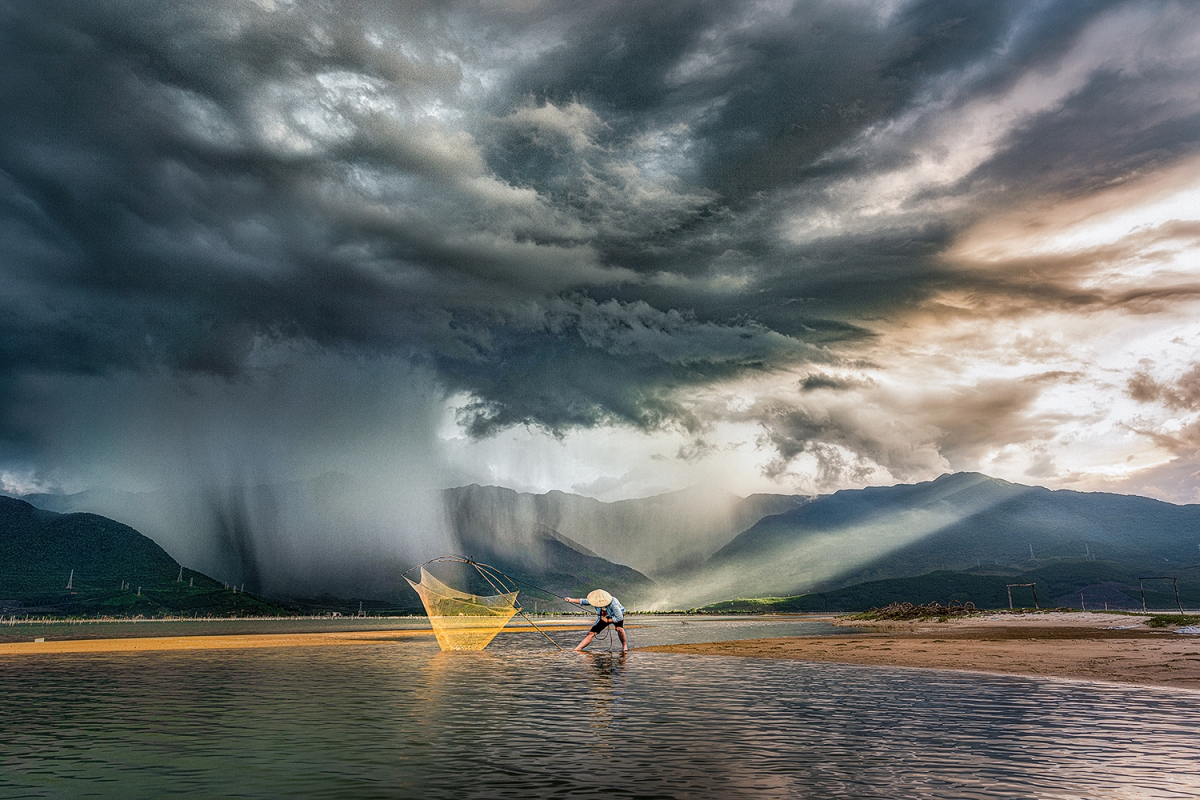 In the storm
DESCRIPTION
The man was fishing under the storm when the sky and the earth seemed to be connected by wind and water. Along with it was thunder and lightning continuously overhead. Sometimes in life we ​​have to face difficulties and have to bravely overcome them. The man is still catching fish and I still take pictures even though the storm is very close.
AUTHOR
My name is Khanh Phan, I'm 36 years old. I work in a bank. Photography is my passion. I have never attended a photography class and have never learned about post-production. I love this life and I create images from my eyes and my heart.
As a woman, I love this life in my own way. I especially like the photos with the view from above. Vietnam is a beautiful country with hundreds of years old craft villages, beautiful natural landscapes and Vietnamese people who are always diligent in their labor. I like everyday moments, the people in work, and to me the most beautiful person is the person with daily life and their work. Because labor creates value of life, labor creates happiness.