Honorable Mention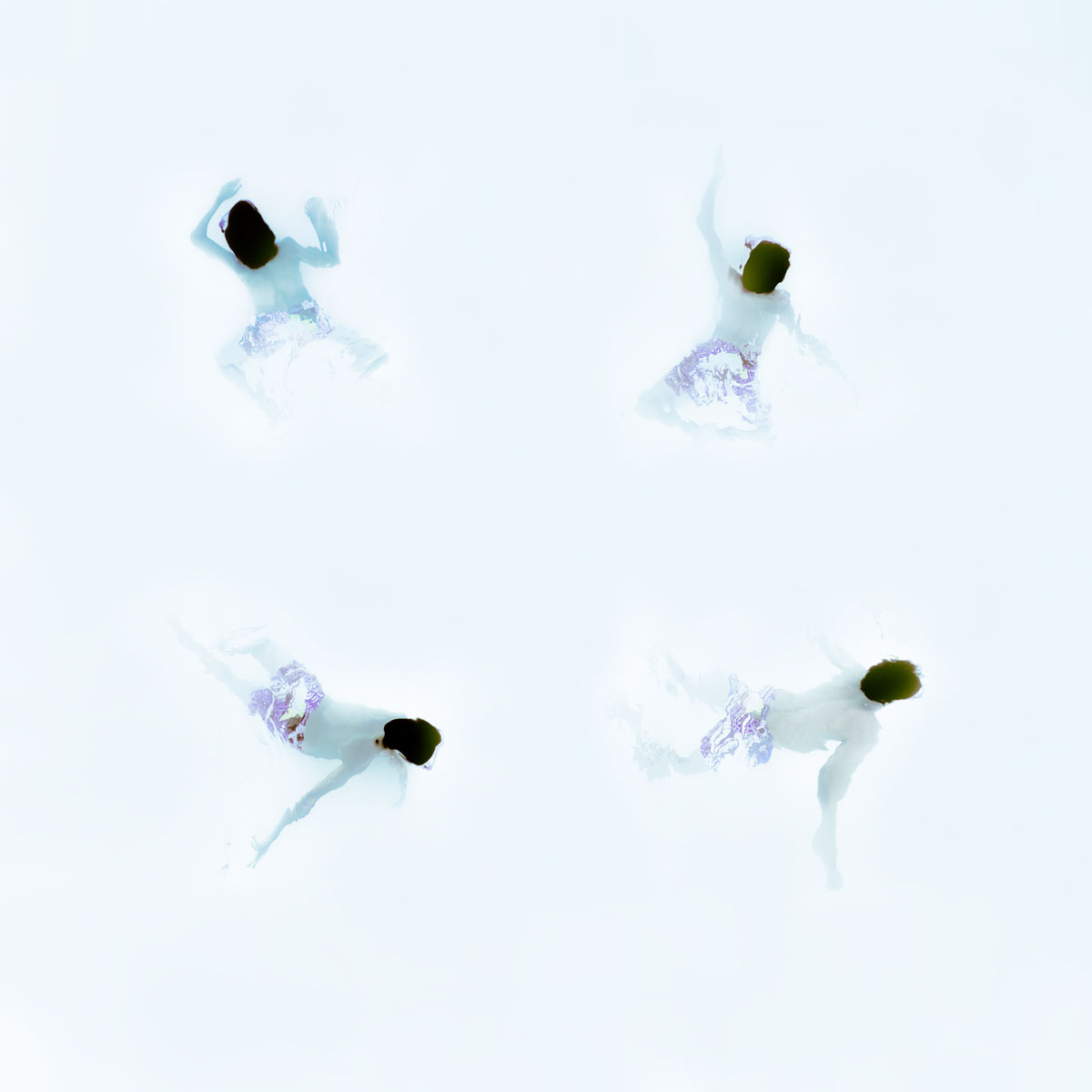 17 - CARDINAL POINTS
DESCRIPTION
The title of this image is « cardinal points » is composed by 4 photos of the same swimmer, a young boy playing in the pool
This series is named "17".
Why "17"? What's the reasoning behind it ? Because chlorine, which is an essential component to swimming pools, is the 17th atom in the periodic table.
We have decided to be the witnesses of our civilization that is evolving fast. In a few years, the comfort and modernity that we took for granted will be impacted by an imposed sobriety in the use of our resources. Everywhere we look, we wonder what will happen tomorrow with: electricity, transportation and -of course- water. That's why we wanted to testify to these swimming pools that we found near our homes. These are places of relaxation, exchanges, carefree and games. We are imagining that they disappear but we already note that this year some of them have been abandoned as they are major energy consumer. Others have been emptied to water agricultural land in times of drought.
Our series is an anthropological reflection. Through theses images we speak of the disappearance of abundance and absolute consumption. We are forced into a paradigm shift linked to uncertainty amplified by global warming, Covid19 and international tensions.. The field of investigation is vast but everything seems to be linked. We're submitting our work as areminder of the days of plenty.
AUTHOR
Anne Eliayan met Christian Pic in 2016, himself a photographer-author-artist and writer. They combine their creations to explore their era, working both on poetic texts and on photographs often using mist, dawns, overlays and textures, to express the man in the center of the world, the alterations of his environment, urban or natural, and the distortions of time passing.
Thus, many photographic series were born. They have been received by the FineArt Photography School of Cagliari in Sardinia, which dedicated an exhibition to them in 2018. CharlÉlie Couture the famous French multi-artist, Jack Lang French Minister of Culture and the French photographer Sophie Calle, came to meet them in their workshop and showroom in Arles (which they named as their website: "ARLESGALLERY"). The movements and artists who influence Anne Eliayan and Christian Pic are numerous. Stephen Shore is the major photographer who gives his nobility to color photography and innovative framing. They are also very influenced by David Hockney as well as the realistic current in which Edward Hopper participates. Livin in Arles in the south of France, they take part each year to the Rencontres de la photographie.