Honorable Mention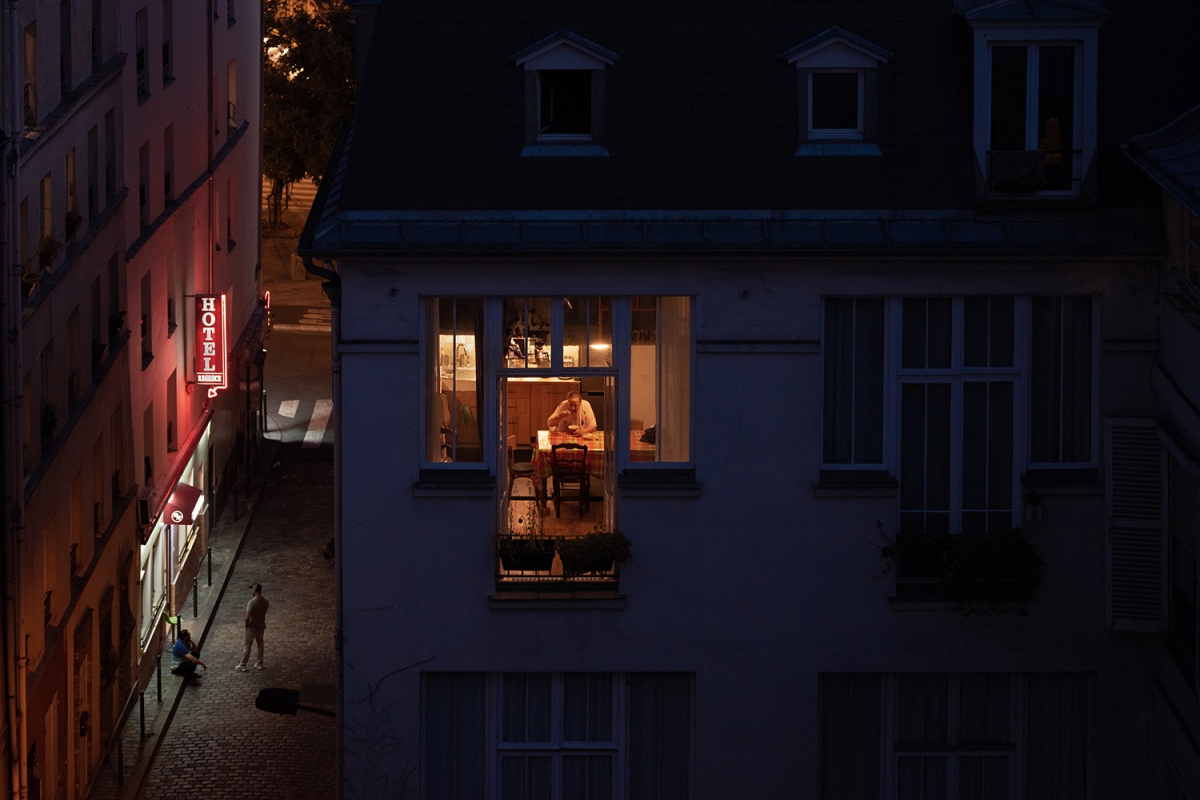 Hopper's stillness
DESCRIPTION
After a long extenuating day shooting street photography in Paris (France), I went back to my Airbnb in Montmartre. I wasn't really satisfied with what I shot and I was just about to call it a day when on my terrace I saw this view.
An old lady was silently eating her dinner by herself, while on the (kinda dangerous) streets of Montmartre business was going on as usual in between sketchy motels, sex shops, and burlesque shows.
In Adobe Lightroom I enhanced the colors that were already present in the scene: the red of the streets, the blue of the building, and the yellow of the lady's interior.
The shot for me has two souls that me think about two different artists: Alfred Hitchcock and Edward Hopper.
Hitchcock because of his renowned film "Rear window", where the main character, forced in the house, spies everything that goes on around his apartment.
The stillness of the shot makes me think of Hopper: all the people that he portrays in his paintings are still, petrified, always waiting for something but unable to move.
This whole photographic experience really made me realize that sometimes your best picture of the year can be shot on your terrace.
AUTHOR
Irene Ferri (Castelnovo ne Monti, Italy, 1991) is a photographer and photography teacher who lives between Italy and the United States.
In 2013 she moved to Los Angeles to study cinematography at UCLA Extension (University of California Los Angeles), which has had a huge impact on her vision of photography: she designs her pictures like still frames from a movie and strongly believes in the contamination of multiple arts.
She has been acknowledged by Nikon Italy and Nikon Europe as one of their best young talents in 2019,2020 and 2021.
She has taught visual communication, photography and Instagram marketing at IUSVE University of Venice, ACT Creative Tourism Academy, Nikon School and the Order of Journalists of Emilia Romagna (Italy).
In 2021 she founded her company, Arizona Srl, ​​and her online photography courses currently count more than 2500 students.