Honorable Mention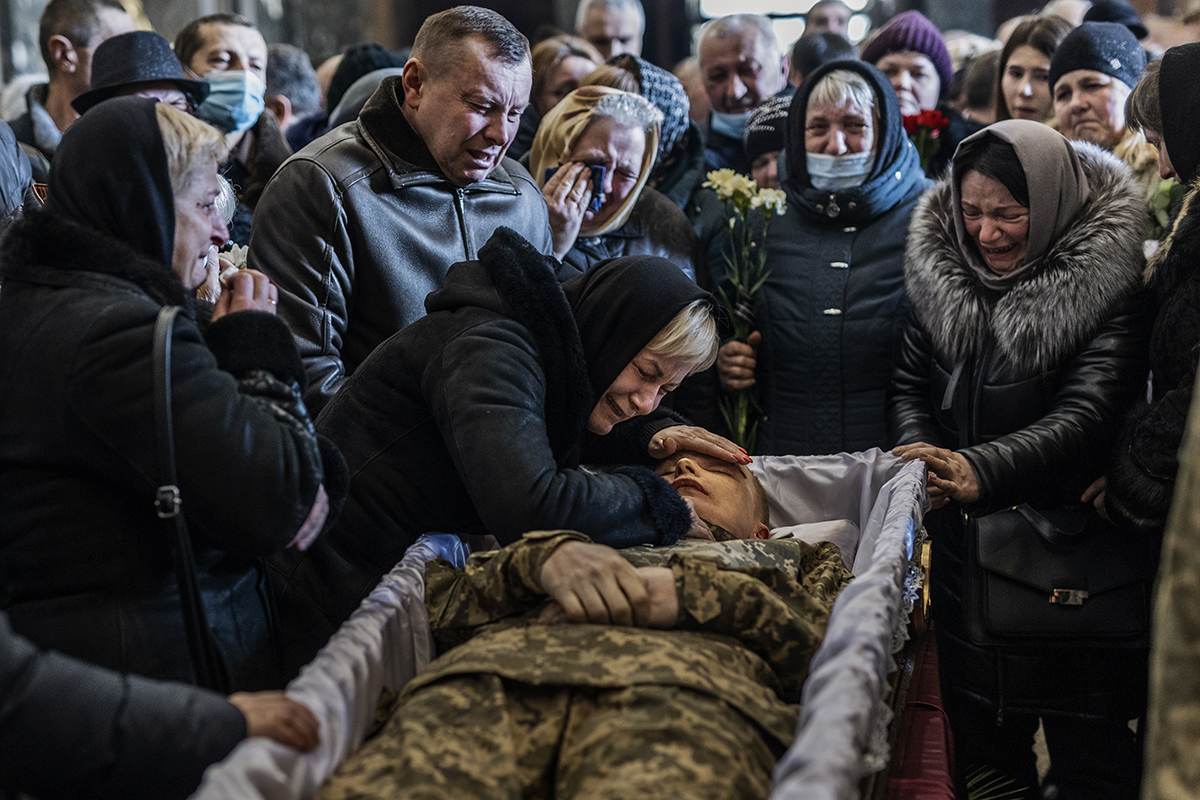 Funeral
DESCRIPTION
Relatives of the Ukrainian soldier Taras Didukh, 25, mourn his body at a funeral held in the Church of the Most Holy Apostles Peter and Paul of Lviv, Ukraine, before being buried at the Lychakiv Cemetery on March 11, 2022. The Officer Andrii Stefanyshyn, 39, and the Sergeant Dmytro Kabakov, 58, were also buried on the same day.
The escalating tension between Russia and Ukraine finally blew up in the early morning of February 24, 2022, after almost eight years of war in the Donbas region, with the entry of the Russian Army into the Ukrainian territory. This new conflict phase has caused millions of lives to be cut short and the devastation of several parts of the country. The shellings and the frontline advance have cost more than 5,800 deaths and 8,400 verified wounded (United Nations. September 12, 2022). Currently, the number of military casualties participating on both sides can not be accurately estimated. According to the United Nations High Commissioner for Refugees (UNHCR), at least 6.5 million people have fled Ukraine and the number of internally displaced persons rises to 8 million.
AUTHOR
Alejandro Martinez Velez, 1991, is a freelance photojournalist for Anadolu Agency and Europa Press Agency, currently based in Madrid, Spain. He began his photography training at Lens School of Visual Arts, combining it with his university studies in Political Sciences (Complutense Univesity of Madrid). His work focuses especially on social conflicts, human rights or political issues. He is currently documenting the exodus of hundreds of thousands of people to Europe.