Honorable Mention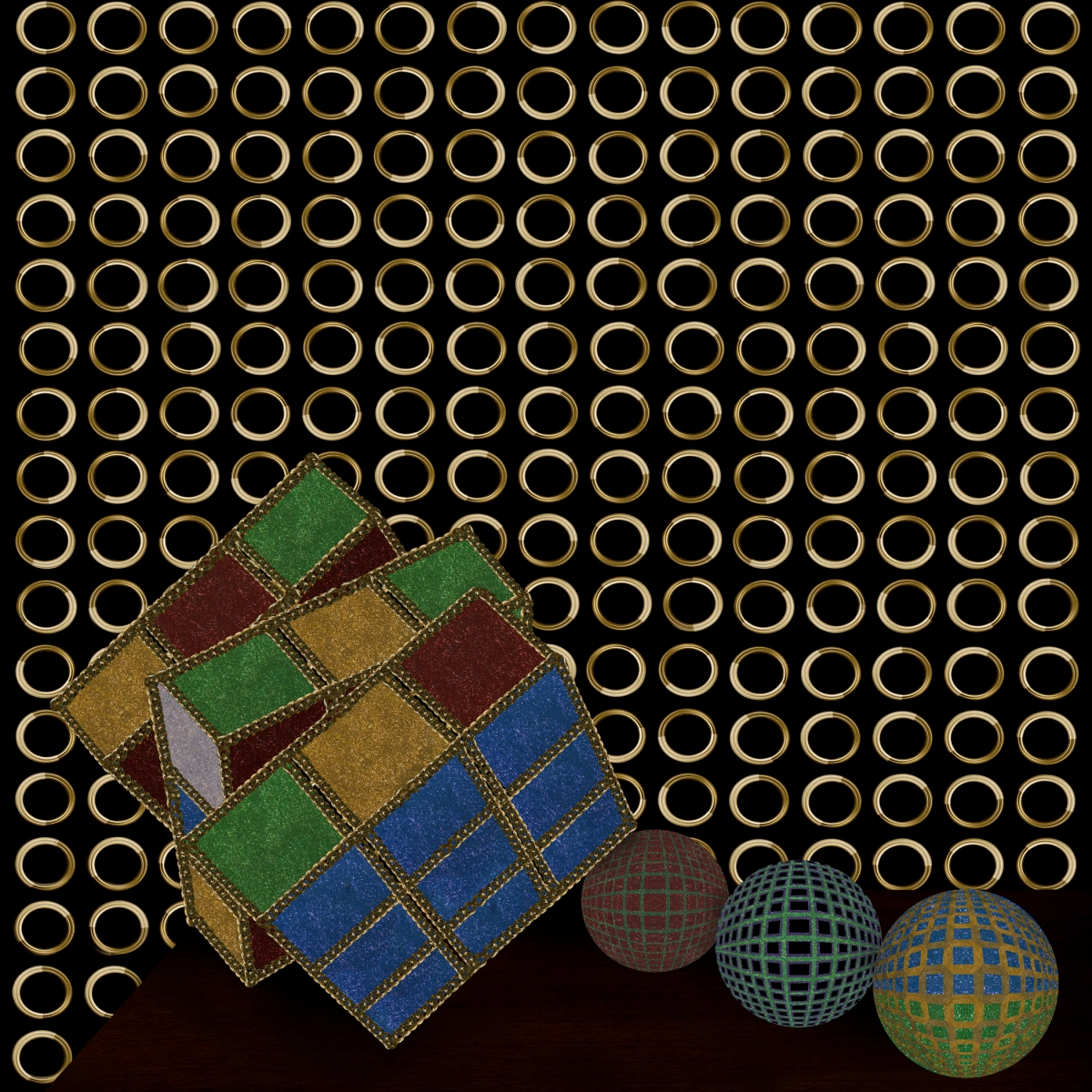 "Still life, with a gold and glitter on Rubik's cube"
DESCRIPTION
I am using Op art, short for optical art, as a style of visual art that uses optical illusions. 'I love the idea of "the impossible image" – the idea of there being no limits and of using the photograph as the basis for an image that's in my head.'
My compositions become like another world where sensuous body figures merge with the environment and transform to become new compositional structures. My imaginary worlds remove my viewer from their commonly understood vantage points because it's impossible to know where the photographer's eye is in relationship to the subjects. Using this technique I take the viewer into more surreal, magical worlds. By compositionally emphasizing light and color through selective focus, I am creating compositions that promote my feelings of delicacy and gracefulness. I like putting the viewer in a position to speculate what and where it is they are seeing. Because of this, the images evoke ideas around vantage points, perception, and imagination. I like creating what I call 'impossible images', but I love classic photographs too. I don't really discern between classical and pop. I love great images. A simple black and white landscape can be beautiful. I love nudes as well.
AUTHOR
Zoltan Gerliczki
1016 Howell Mill Road #3509
Atlanta, GA 30318
Mobil + 1 917 216 8473
E-mail: gerliczki@yahoo.com
Zoltan Gerliczki was born in Budapest, Hungary in 1971.
Diploma FOT Arts Academy 1989
Freelance graphic designer & postproduction artist
Work includes photography, computer graphics,
Postproduction for still photography
publications include
Elle Décor, House Beautiful, Zoo Magazine,
Io Donna, Citizen K, Departures (US), Cosmopolitan (Paris),
Het Parool, Paris Review, Intelligent Life, Zizo (Belgium),
Travel & Leisure, Knack (Belgium), The Guardian UK, L'Official,
Financial Times UK, A shaded view on fashion (blog)
commercial clients include
Thierry Mugler, Christian Lacroix, Christiano Fissore,
Penhaligons London, Illy Caffe, TBWA Moscow, Ararat Cognac,
L'Artisan Parfumeur Paris, Colony Arts Club Press,
Alain Tondowski Paris
organizations include
Sensoa (Flanders), Het RozeHuis, Antwerp Pride,
Antwerp Tourism, Designers Against AIDS, MoMu (Antwerp)
Exhibitions include
Borrowed Light, Mason Fine Art, Atlanta, 2018;
Figure/Ground, Gutstein Gallery, Savannah, GA 2018;
Breaking Myth, Palermo, Italy 2018;
Violet & Wild Gallery, Amsterdam 2017;
Revelateur, Mason Fine Art, Atlanta 2017;
Open studio, SCAD Atlanta 2016,2017,2018;
Galerie Emilie Dujat, Brussels 2012 ongoing;
Indian Caps, Antwerp 2010;
Nogoodwindow, Paris 2007;
Daily 123, NYC 2005;
Stephen Downes Gallery, NYC 2003
represented by Holden Luntz Gallery, Palm Beach
Violet & Wilde, Amsterdam & Berlin,Fine Art America,
MasionFine Art,Georga.
syndication: The Licensing Project, NYC
Zoltan Gerliczki currently lives and works
in Atlanta