Honorable Mention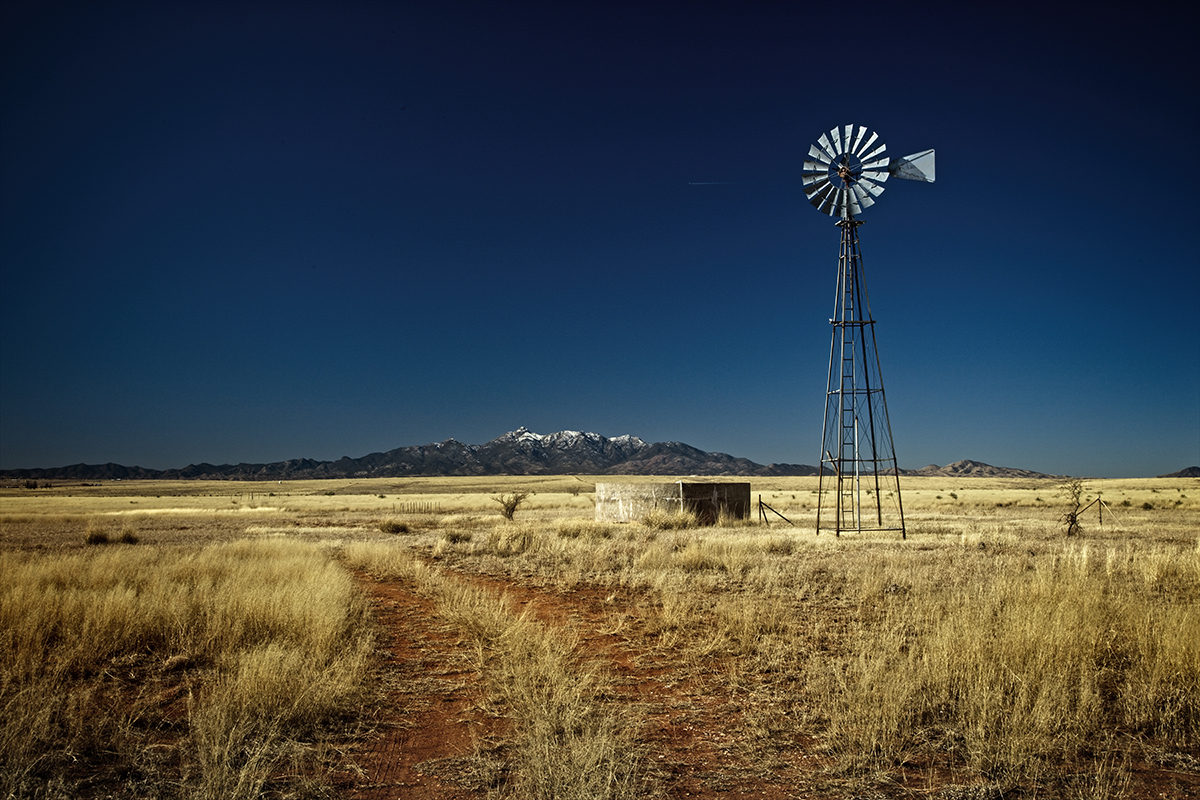 Elgin, AZ Windmill
DESCRIPTION
In southern Arizona is a sleepy little townof Elgin,known for it's vineyards and ranches.
AUTHOR
Lou Fischer got his first camera at the age of 10. He documented his model cars and motorcycles, friends and family … little did he know he would end up being a commercial photographer. Lou graduated from the California College of the Arts in 1973, worked in product photography studios from California to New York and ultimately moved back home to Chicago where he opened a design and photography studio that lasted 32 years.
For the last twelve years he has been documenting motorcycle land speed racing on the Bonneville Salt Flats www.bonnevillestories.com with stills and video.
https://www.youtube.com/channel/UC-uO6bAdcfL5-ly1FKj1RfA
Now semi retired he finds himself returning to his roots of fine art photography.