Honorable Mention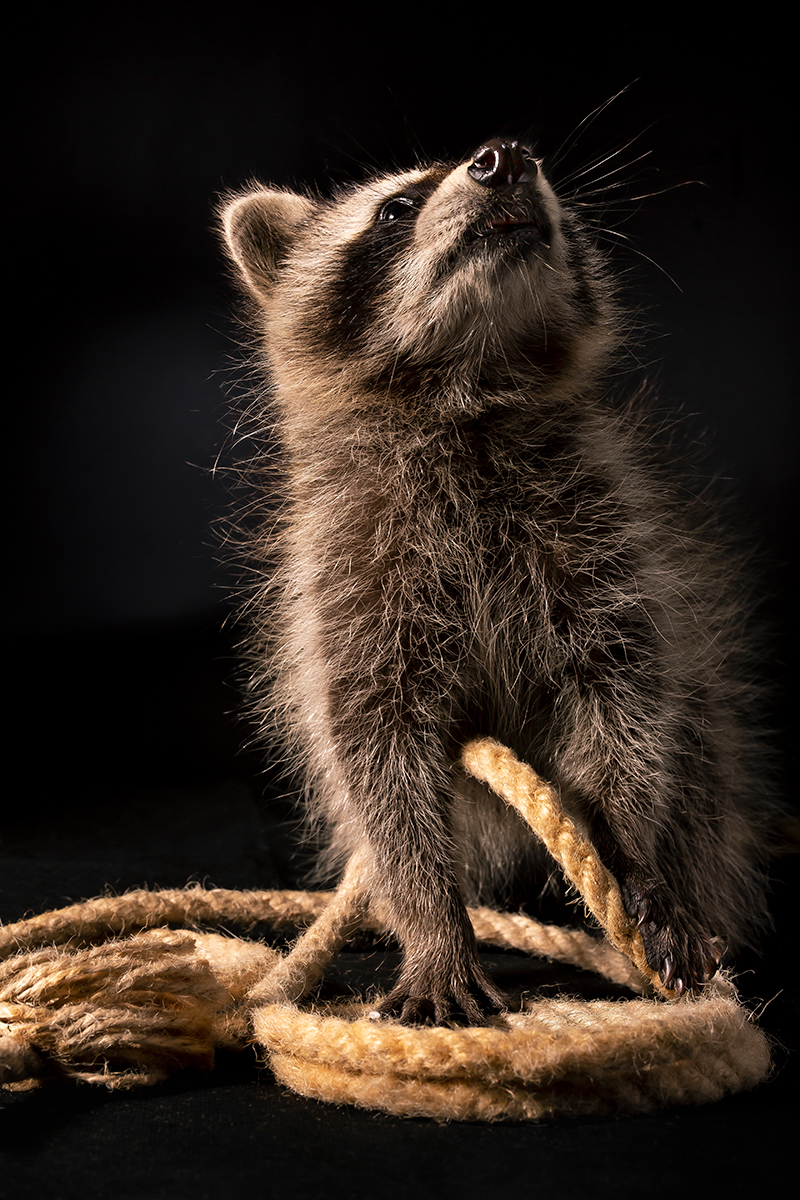 Sentenced to death
DESCRIPTION
In Poland, from July 1, raccoons were sentenced to euthanasia. Those who are lucky will end up in an invasive animal sanctuary. The toddler from the photo, with her siblings was found on the dead body of her mother, who entered the hollow with the last of her strength to feed her children for the last time. The picture was made in asylum: Fundacja Szopowisko lek. wet. Grzegorz Dziwak
The hemp rope as a toy is an eloquent accent, and the pose indicates uncertain future. Before the session, we spent a while having fun to earn her trust - after all, it is a wild animal.
At present, she is fighting for her life, fighting a very serious disease.
AUTHOR
I am 31yo. and I am from Poland. I graduated from a two-year photography school in 2013.
At the moment, I am trying to develop a company that mainly deals with products (packshots). I am also making animal photo for the foundations.
I have many passions, incl. archery, juggling, insects, rabbits, b/w analog photography.