Honorable Mention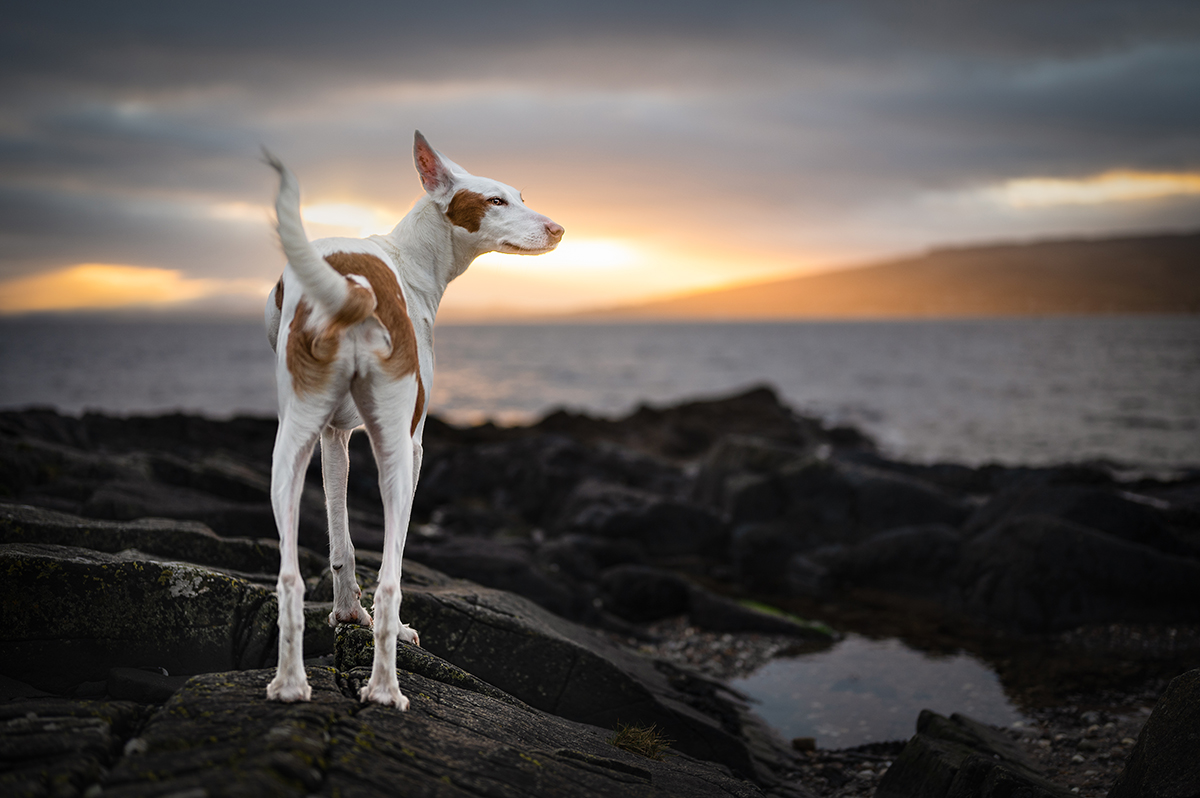 Song Of The Siren
DESCRIPTION
Do you believe in magic?
The beach where this picture was taken is about 10 min. from where I live.
It is one of my favourite places to go for catching my breath and to recharge my soul.
Phara, my dog in the picture, is not one to stand still too long. She is such an active dog, and either wants to chase animals or get cuddles from humans.
So I had to be lightning quick and ready to go!
I had this image in mind for a while, my dog on my favourite beach at sunset.
She looks magical, like a Siren on the rocks, trying to lure in unsuspecting folks for a pat on the head.
Magical indeed.