Honorable Mention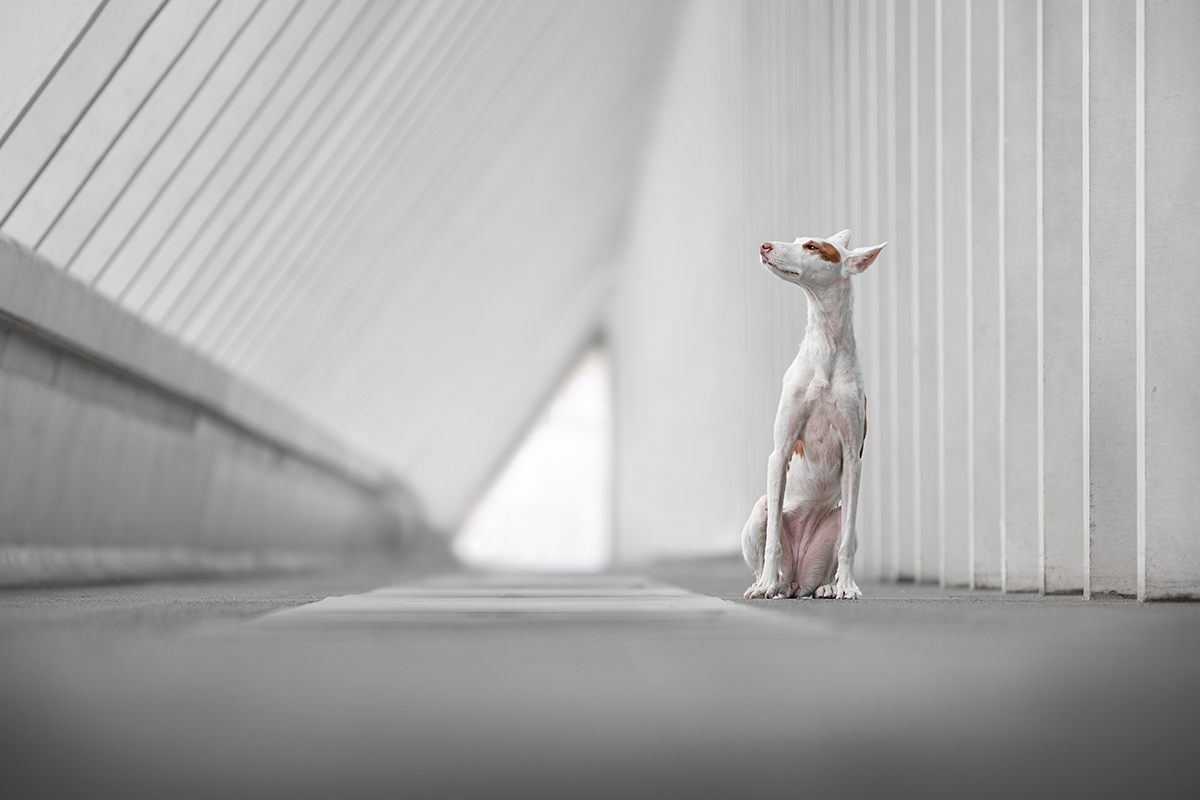 Guardian Of The Bifrost Bridge
DESCRIPTION
This picture was taken in the very famous Liège-Guillemins railway station in Belgium. Designed by the architect Santiago Calatrava, this train station is an inspirational spot for many photographers and creatives. In fact, this train station has featured in several movies. Guardians of the Galaxy maybe being the most famous one.
I had wanted to place my dog in this setting for a while now. Her colouring suits the bright environment so much.
In this part of the station, she looks like she is Heimdall, the gatekeeper of the gods. Heimdall is a Norse god, who was also known as 'the bright', 'the white god', and guardian of the rainbow bridge 'Bifrost'. How fitting would it be for a dog to guard the rainbow bridge, the bridge we know in modern days as the one our pets go to when they have to leave our mortal realm...