Honorable Mention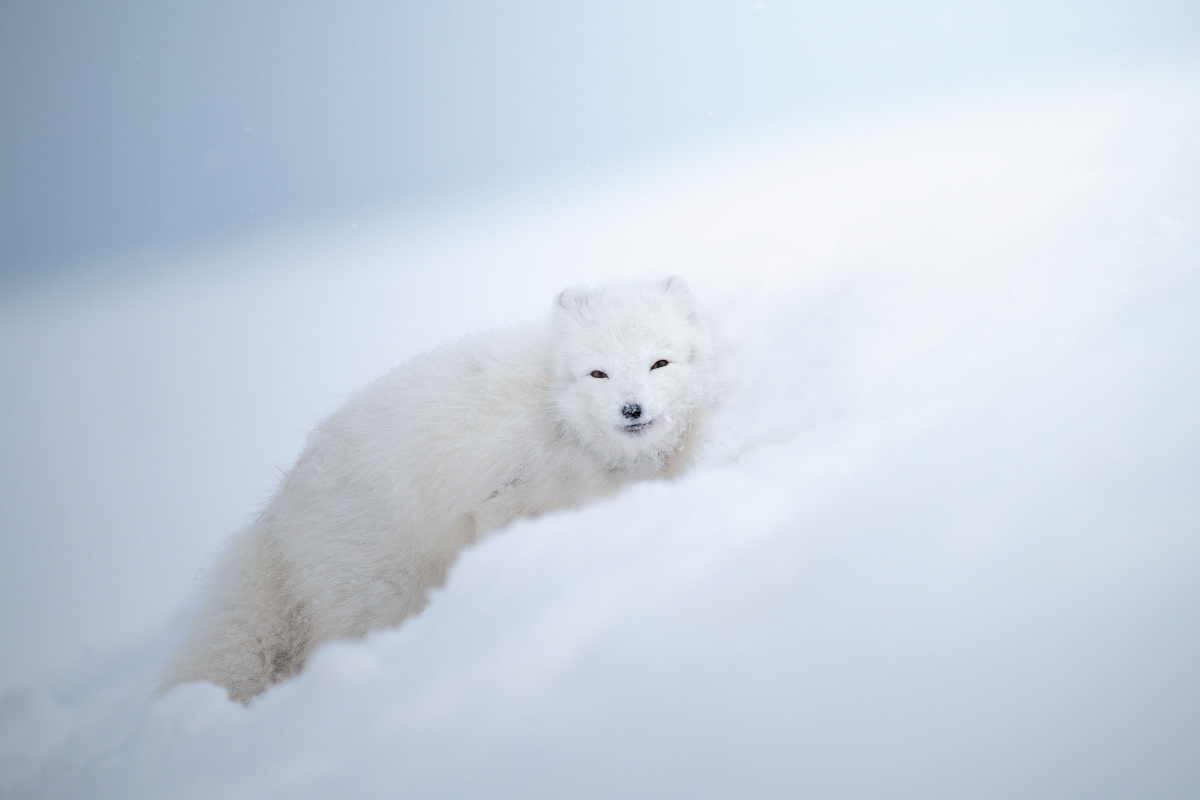 Arctic Fox, the ice queen
DESCRIPTION
Not far from the North Pole are the Svalbard Islands, frozen lands of snow and ice.
At a temperature of -22° C in the middle of a hypnotic white universe, a solitary Arctic fox appears, almost imperceptible due to its ice-colored soft coat. Camouflage, sharp (acute) eyesight and a fine sense of smell are its allies for capturing prey hidden under the snow.
AUTHOR
Marcello Galleano, an entrepreneur in the field of nutraceuticals and herbal medicine, has always been a lover of nature and adventure trips. He has visited more than 86 countries worldwide and collaborates with non-profit associations in Africa and South America. Passionate about wildlife photography, he loves to capture the most incredible moments that the various environments offer and share the beauty of the world.