Honorable Mention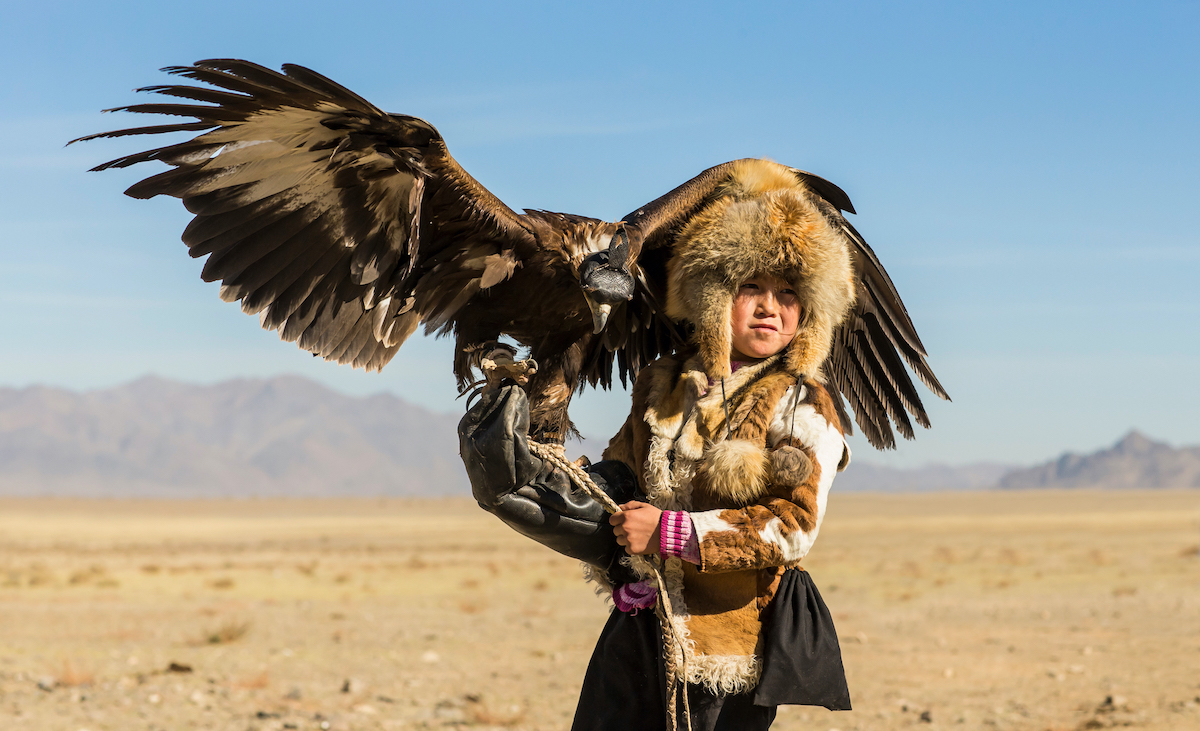 Eagle Child
DESCRIPTION
A young eagle huntress from the Altai Mountains in Western Mongolia. She is too young to compete, yet old enough to graduate from training with a Falcon to a Golden Eagle. Female Golden Eagles, larger and stronger than males, are used almost exclusively on the hunt. Once the Eagles reach about 15 pounds they ride with their hunter on horseback into the mountains where they are released to scan the landscape for food. One of the most loving, respectful bonds between Human and Animal that lasts approximately 7 years when the Eagle is release back into the wild.
AUTHOR
I have spent many years photographing wildlife in their natural habitat, focusing on endangered species to preserve the image of them in their natural habitat for future generations. I also aim to help people connect with nature and encourage the protection of all species. My passion for photographing wildlife has led me to some of the most incredible territories and extraordinarily remote places on earth – from tracking mountain gorillas in Uganda, to photographing snow leopards in the Himalayas. It has been a remarkable honour to witness so many wild animals along with capturing breathtaking landscapes and wonderful people within their communities. Photography is about patience and I respectfully take my time to emotionally connect with my subject, capturing a moment my audience can embrace. 
Every image reflects the pure emotions and characteristics of each species, as well as telling a unique story of my adventures.